Christopher Higgs
Thanks, Goodbye, & A Power Quote From Ronald Sukenick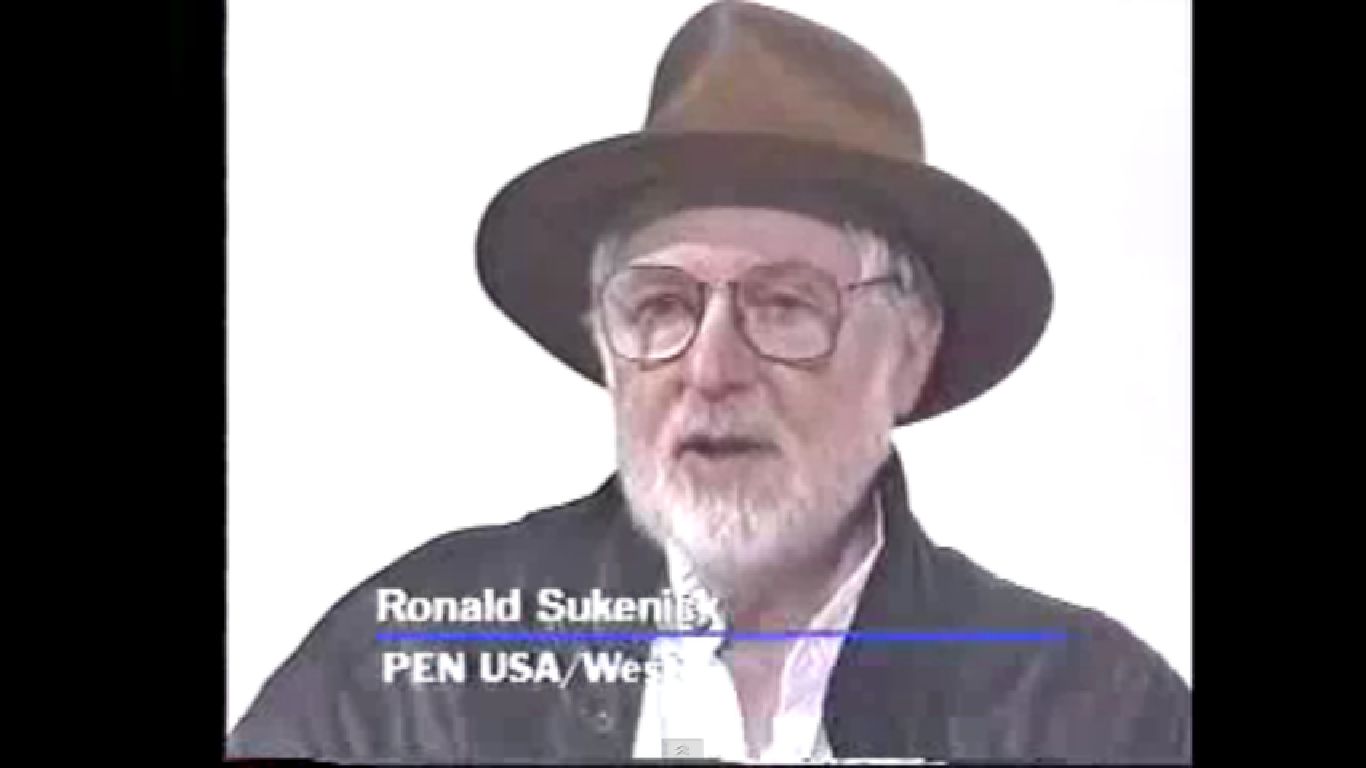 This new thing is a style that we have come to call the Bossa Nova, an elaboration of the new tradition. Needless to say the Bossa Nova has no plot, no story, no character, no chronological sequence, no verisimilitude, no imitation, no allegory, no symbolism, no subject matter, no "meaning." It resists interpretation because it doesn't want to be interpreted, but is very easy to understand once you forget about analyzing it. The Bossa Nova is nonrepresentational — it represents itself. Its main qualities are abstraction, improvisation, and opacity. (pg. 211)

— Ronald Sukenick, In Form: Digressions on the Act of Fiction (Southern Illinois University Press, 1985)
***
I've had this power quote in draft mode for a long time. Since the end is nigh, I thought I'd go ahead and post it.
Also, I wanted to say thank you to Blake for bringing me on board — I began writing for HTMLGIANT on July 16th, 2009 — and to the other contributors for their consistently engaging work. This site has meant a lot to me. It opened many doors, introduced me to many new writers and new ways of thinking about writing and publishing. I greatly appreciate the opportunity to have been a part of this community.
Thinking about how literary historians of the future will write about this place and its people, I smile. While it did get ugly around here from time to time, I think Giant succeeded more often than it failed.
If you haven't read it yet, Peter Tieryas Liu wrote a thoughtful piece about us at ENTROPY where he says, "There were many orbits and star systems within HTMLGiant. When people made comments like, HTMLGiant this and HTMLGiant that, I wondered, which HTMLGiant?"
For me, that nails it. We were never one thing. We were a spot where a bunch of different book-passionate voices came together to clash and splash and share ideas.
This place will be missed.
2 Comments
October 22nd, 2014 / 8:04 am Richard Grayson—

I miss Ron. People, read Up, Out, The Death of the Novel and Other Stories, and 98.6.

October 23rd, 2014 / 10:56 am A D Jameson—