Amy McDaniel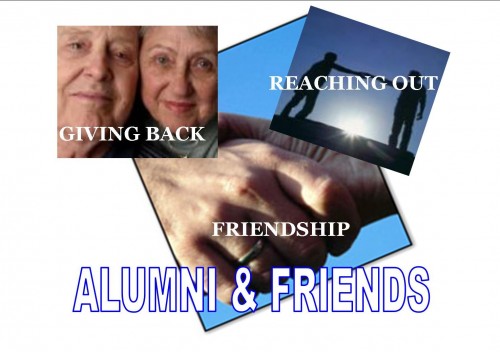 My old New School buddy, Melissa Petro, has an op-ed up at the Huffington Post about the closing of the Craigslist adult services section- Thoughts from a Former Craigslist Sex Worker. Also, you might remember Melissa's previous piece about sex work, "Not Safe For Work," which appeared on The Rumpus.
One of the classes Melissa and I took together at New School was a seminar on the 20th century novel, taught by Dale Peck. Dale is 1/5 of a new publishing collective called Mischief & Mayhem, whose site went live just today. From their hot, fresh statement of purpose:
The collective came together in response to the increasingly homogenized books that corporate publishers and chain retailers have determined will sell the most copies. We recognize that there are readers who want to be challenged instead of placated.
The other four M&M-ers, by the way, are Lisa Dierbeck, Joshua Furst, DW Gibson and Choire Sicha. The collective seems to have a raft of events and projects planned, and will bring books into the world as an imprint of O/R Books, publisher of the Collected Fictions of Gordon Lish (see our sidebar ad) and Eileen Myles's Inferno: A Poet's Novel.
Another school-friend of mine, our own Amy McDaniel, has a fantastic essay in the new issue of Tin House. The theme of the issue is "Class in America" and it's a doozy from start to finish–there are stories by Benjamin Percy and Charles Baxter, an excerpt from Lydia Davis's new translation of Madame Bovary, poems by Major Jackson and Sarah Gambito, an interview with Luc Sante, A.N. Devers visits Poe's house(s), and a whole lot more. I am enjoying this thoroughly & recommend it heartily.
And finally, there's a new installment of Poets off Poetry, a series edited by Jackie Clark and published on Coldfront, which is run by Graeme Bezansen, John Deming & Melinda Wilson–New Schoolers all. In this POP-isode, Mathias Svalina (who did not go to NS, but looooves someone who did) writes about the time he listened to Side A of David Bowie's Hunky Dory for a week straight.
Steven Pinker had a piece in the NYT yesterday about John Roberts' flub of the Oath of Office, and why, from a grammatical standpoint, it doesn't matter. He argues that the long-standing injunction against infinitive splitting is "a myth."
Language pedants hew to an oral tradition of shibboleths that have no basis in logic or style, that have been defied by great writers for centuries, and that have been disavowed by every thoughtful usage manual. Nonetheless, they refuse to go away, perpetuated by the Gotcha! Gang and meekly obeyed by insecure writers.
I thought it was a pretty interesting argument, and I'm always glad to see a shibboleth overturned, so I forwarded the link to my friend Amy McDaniel, who of all my friends is probably the most interested in such things, as well as the best at them. (In addition to being an expert grammarian, she's also an expert on food, and you can/should check out her contributions to the Slashfood blog.)  She replied to my message with a one-liner: "Steven Pinker is an enemy of proper usage," to which I replied that "his insidious claims are deeply seductive." I imagine at this point she realized I don't know anything about Steven Pinker–or as much as I should about grammar–and so she sent me a passage of David Foster Wallace's "Tense Present," wherein DFW critiques Pinker's "descriptivist" approach to usage. The essay, which originally appeared in Harper's in 2001, can be read in its entirety here, or you can find just the part that Amy sent me to settle the matter pasted in after the jump.