Andrei Tarkovsky
Some things I've recently learned that it might benefit you to know:
1.) Did you know that, after Bruce Lee died, there was a cottage industry of films "starring" the recently-late martial arts star? I didn't, but they exist (and are sometimes called "Bruceploitation"). For instance, witness The Dragon Lives Again, aka Deadly Hands of Kung Fu, aka 李三腳威震地獄門 (1977), the entirety of which is currently up at YouTube watch it quickly:
In it, according to le Wikipedia,
The deceased Lee meets a number of pop-culture icons, including Dracula, James Bond, Zatoichi, Clint Eastwood, The Godfather, Laurel and Hardy, The Exorcist, and even 1970s soft-porn character Emmanuelle.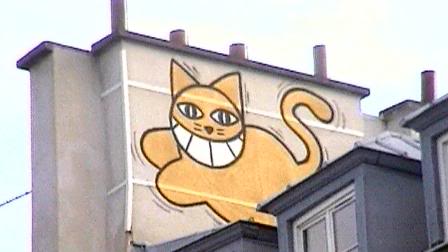 He was 91. He passed away on his birthday, a Markerish thing to do. He made La Jetée and Sans soleil; he also made Le tombeau d'Alexandre (The Last Bolshevik), which has one of the greatest endings I've even seen:
And he made Le fond de l'air est rouge (Grin without a Cat) and Une journée d'Andrei Arsenevitch (about Andrei Tarkovsky), and A.K. (about Akira Kurosawa). And he produced Loin du Vietnam. And he made many other films.