Andrew W.K.
Blake Butler
—
NYers: this Thursday, 7 PM at Littlefield NYC, the Post Apocalypse Survival Party feat Survival Panelists: Andrew W.K., Tony O'Neill, Matt McCarthy, and a bunch of other craze. The panel is free with electronic RVSP (see website), and afterwards is a party open to the public. Makes me wish I had the NY blood.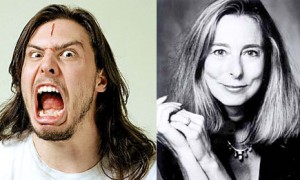 Go here to listen to Andrew W.K. reading an Ann Beattie story.
Take THAT, Tao Lin!
Take that and, you know, really enjoy it. If you want.