Arcade Fire
The People Hath Spokeneth: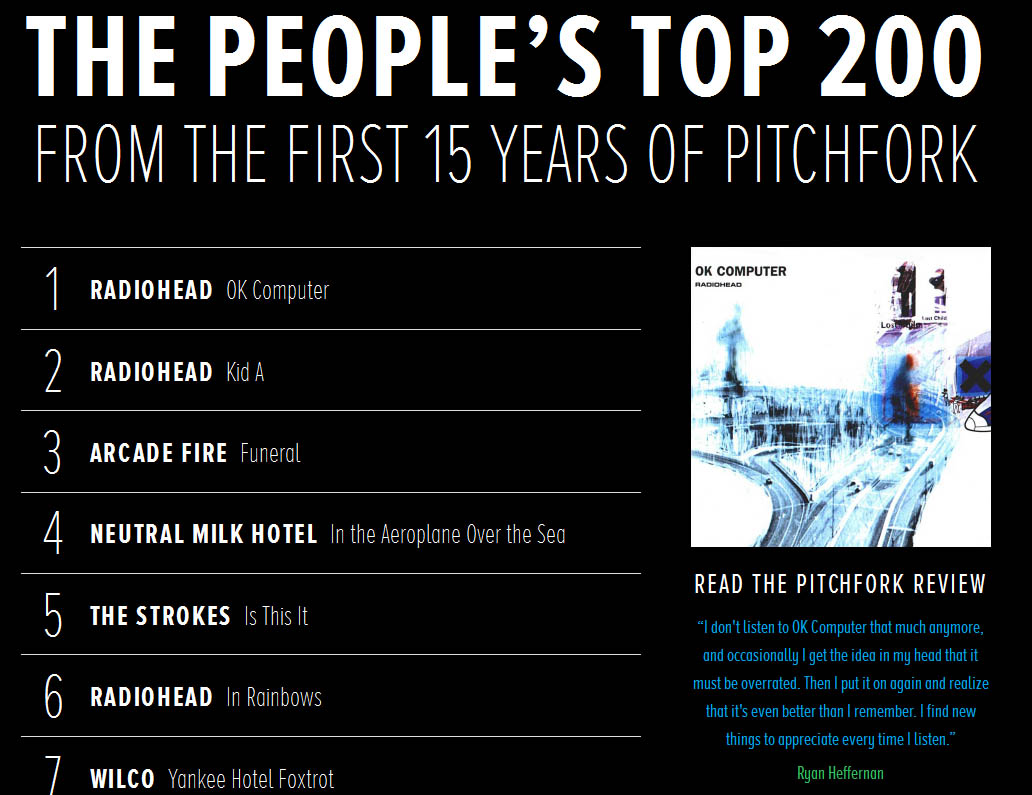 I predicted:
5. Dismemberment Plan: Emergency & I
4. Neutral Milk Hotel: In the Aeroplane Under the Sea
3. Radiohead: OK Computer
2. Arcade Fire: Funeral
1. Radiohead: Kid A
Turns out I was way off regarding Emergency & I, which ranked only 103rd. But otherwise—not too bad, eh? (Shoulda just gone with more Radiohead!)
Joan of Arc, unsurprisingly, did not crack the Top 200. Also unsurprising, Kanye West is the only black musician in the Top 20! (Outkast adds yet more "diversity" to the list at #35.) And wouldn't you just love to see a breakdown by color/sex? (Someone get on that!)
In total, 27,981 people voted. Why, that's almost the number of hipsters who live in Logan Square, Chicago!
Time to set this down in stone, folks! RYAN SCHREIBER'S TASTE IN MUSIC HAS BEEN FOREVER IMMORTALIZED!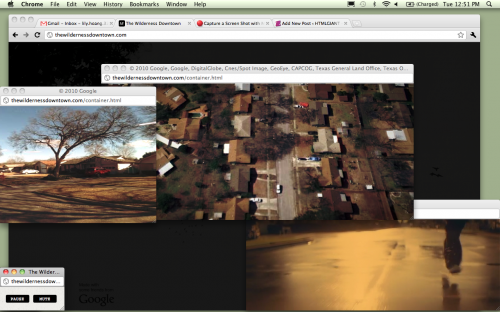 Years ago, scores of indie nerds gathered in slobbery droolfests for the Arcade Fire's Funeral. I know, I was one of them. The songs are anthems, more remniscent of the days of David Bowie and Queen than anything contemporary. Whereas they're hardly cutting edge, it's easy to find yourself singing along, enjoying, pumping your fists high up in solidarity.
A few weeks ago, my friend Susan Cahill (who will probably never read this, but if she Googles herself, she'll find herself mentioned here, which is always a happy surprise) showed me the new music video for the Arcade Fire's "We Used to Wait," which she argued would revolutionize the way music videos are experienced. The video is personalized. Each person is invited to type in their childhood home address, and using the technology of Google Earth/Maps, you are bombarded with standard images of a person running with panoramic, 360 shots of your childhood home today, as it has morphed with the changing times. The images are seen simultaneously, each screen vying for your attention. It's interactive. I mean: yes, it's a pretty cool video.