HTMLGIANT / Ben Kopel
Janice Lee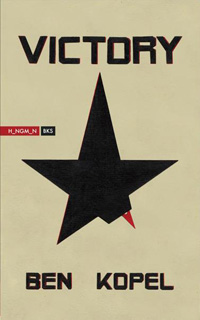 Victory
by Ben Kopel
H_NGM_N BKS, January 2012
112 pages / $14.95  Buy from H_NGM_N BKS
 
Ben Kopel is stupid. Ben Kopel deliberately refuses to believe that people may not always be inherently good at heart, despite the steady influx of evidence piling up at his feet. Instead, he declares Victory, his debut collection from H_NGM_N BKS, a book for which I have personally been waiting a very long time.
I first heard of Kopel while I was pursuing an MFA at Louisiana State, where he was an undergrad. He was a nice kid, and after hearing just a half dozen of his poems, I knew he would shape up into an excellent writer. There was no significant fault to find, so I hated him. When he got into the writing program at Iowa, we lost touch. I thought for sure that they would knock the joy right out of him, that he would turn into a bastard. Imagine my surprise when he finished his MFA and then went over to Amherst for a second one. Kopel not only survived Iowa, he found it an insufficient concluding point for his education. So finally arrived is the singular product of an unusual path for this son of the swampland, equipped with James Tate's sense of imagery, Dara Wier's gift for cadences, and a healthy confusion about the business of poetry born out of the midwest's most critically acclaimed bloodbath.
Reviews
/
5 Comments
July 9th, 2012 / 12:00 pm
Ben Mirov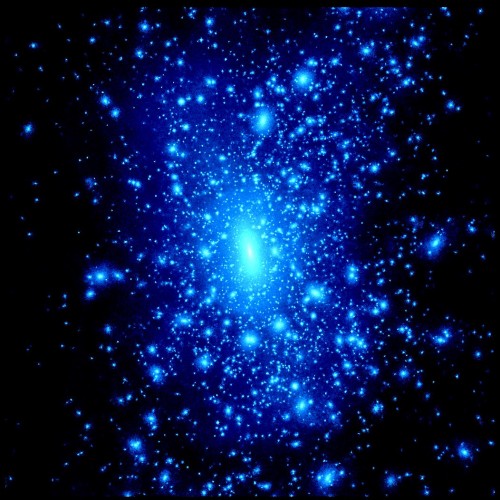 Dark Matter is a magazine I made up last night. It's composed of poems from other publications on the internet and some songs. Some of the poems are newer and some are older. They come from publications that I enjoy reading. The songs are songs I like and can be listened to with the poems, or by themselves.
Random
/
7 Comments
February 5th, 2012 / 5:13 pm