Betty Superman
I hope you're not an amateur, the type to quaff dark beer in the summer, light in the winter. The sun all splattered as a flung ball of cheese, so time for Mexican. Today, Modelo Especial (of behemoth Grupo Modelo). You'll need a heavy, cold glass. (If you can, a chalice [or goblet] would be best, preferably one with scoring [You can do this yourself with a glass cutter] on the inside bottom of the glass, to create a CO2 nucleation point.) You do drink your beer from glass? You do understand that aroma, clarity, head retention, bubble stream, the sheer synaptical rush, the anticipation, etc. is dependent on glass? Listen: Do you want a quality head? Yes, yes, you do—it traps the essential effervescent volatiles. What? You want to just release the volatiles like a bunch of damn kids running round the Walgreens parking lot? Ah, Jesus. You sick-ass. You know what, let's move on.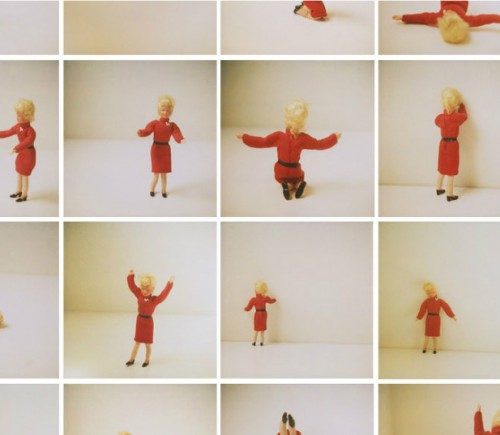 [Jen Gotch]
Parents. Or, a parent, this woman (the men whirl around with all the gravitas of a vacuum cleaner). Betty Superman (Rose Metal winner) dominates, is the word I'm using. Who is she? Mingy fuss-budget. Rueful drag. Lying truth-yawper. Despotic depressive tarantella. Candy bar cad. Underdeveloped sloppy-knocker. God gossiper. Emphysemic tart. Mother. To this narrator. To this daughter trying to figure out something about her mother. To settle something. To grapple, to slam, to lift to a light, to see, to step upon, something. Tiff Holland (several glow poems here) has created a case study of characterization. A repulsion and an embrace. A homage and an exorcism. A bring up and a take down, of Betty Superman, not so easy—she dominates.
Do you even know how to pour a beer?