Bill Nighy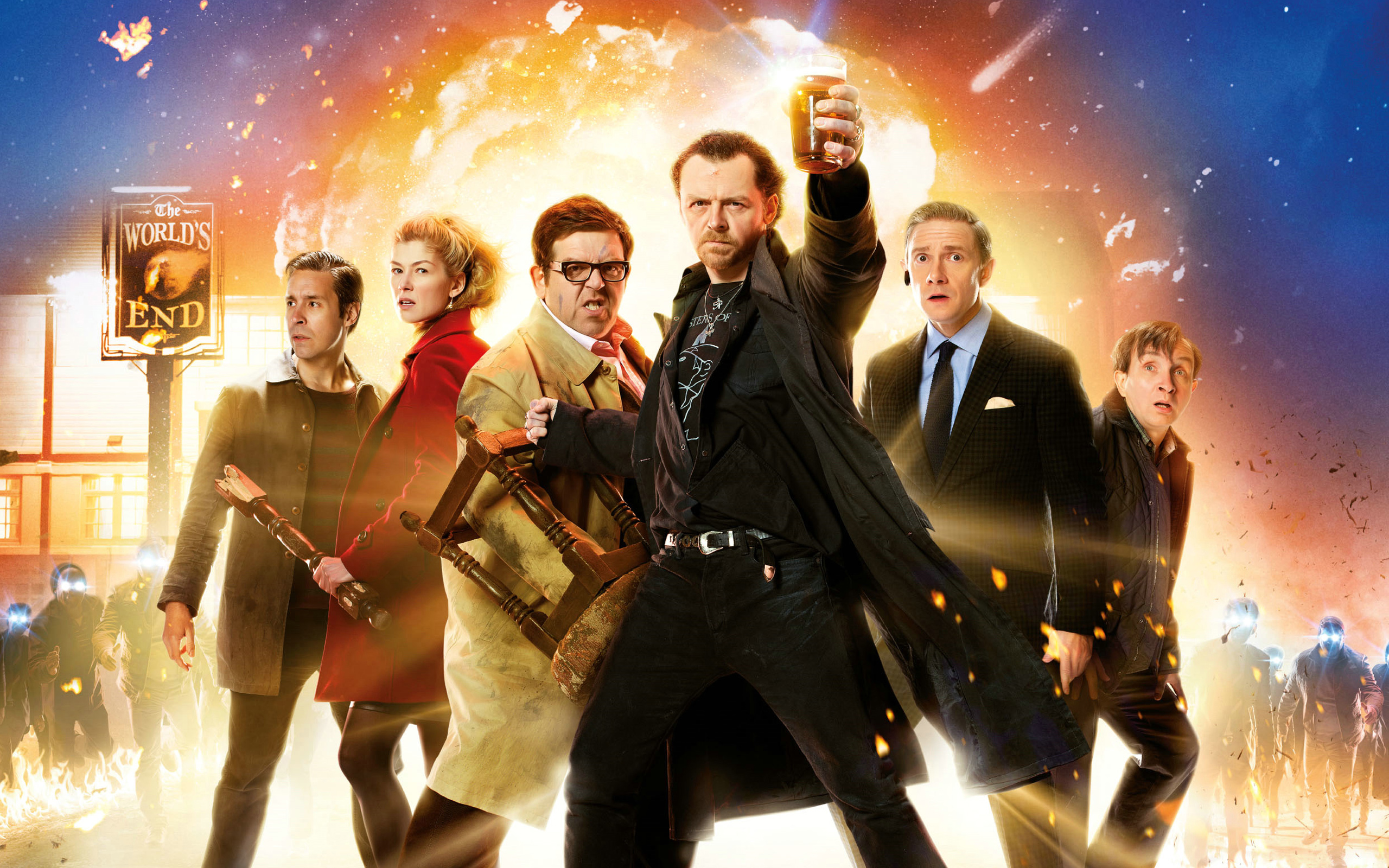 [Update 1 September: Since posting this, I've seen The World's End a second time, which radically changed my opinion of it. I now think it an extremely complex film and a masterpiece, perhaps even Wright's best work to date—see my second attempt at a review/analysis.]
1. I love everything that Edgar Wright has made.
2. Spaced is one of the cleverest sitcoms I've ever seen, demonstrating repeatedly how innovation can be wrested from the most hackneyed cliches of a given form.
3. Shaun of the Dead I rank among the greatest zombie films made, the full equal of Night of the Living Dead and (the original) Dawn of the Dead.
4. Hot Fuzz is probably Wright's best film to date; three viewings in, I'm still grasping its subtleties.
5. Scott Pilgrim vs. the World is my probably favorite film of the past three years—when I am honest with myself, I'm forced to admit that I love it even more than Drive or The Ghost Writer.
6. Edgar Wright is the only celebrity that I follow on Twitter.
7. I now go into everything that he makes expecting nothing short of sheer brilliance and genius.
8. I went to see The World's End opening day.
9. It pains me greatly to say that the movie is, to date, my least favorite work of his.