bjork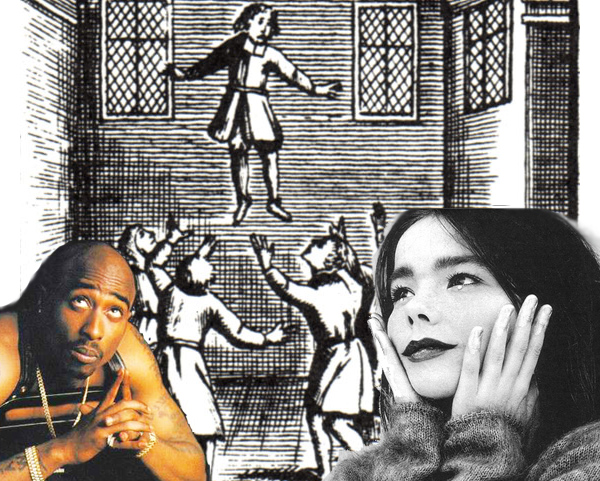 I am interested in the concept of fandom. Do you have a "fan" kind of relationship with the things you love? I feel like I have a very fan kind of relationship with the things I like, even if the people who make them are "nobodies" to society. I am a fan of random people, people who make beautiful things, people that have what I call the 6th sense—which is a special kind of perception, a special way of seeing or knowing. For example, Bhanu Kapil. I have a list of suspected "aliens"—passionate people that possess certain qualities. Bhanu is on it. Eileen Myles is on it too—I could listen to her talk all day because it's always like wandering through a very fascinating and specific brain. I guess I don't understand casual people—people that get enough sleep, people that are regular (as in consistent), people that find it easy to make new friends….
The epic poem that I wrote recently was about trying to find the lost aliens of planet earth, crisscrossing the country on foot in search of the other alien beings. Actually, most of the poem is about obsessively trying to escape through a crack in the sky until I am told by Tupac, who lives in the kingdom in the sky, that I should not try to ascend but should focus on my world—on "this worldliness." That's when I start trying to find the lost ones. I chose Tupac because my brothers and I were such big fans as children, and still to this day I think of him as a dynamic figure—tough and sensitive with radical and intellectual tendencies. So Tupac tells me I've got it all wrong. He encourages me to redirect my vision. I listened. I stumble upon a mysterious post office in Wyoming that has rows and rows of open postal boxes and I leave letters in the mailboxes knowing that the lost aliens of planet earth are the ones who will reply. We find each other and sing a note real loud and blast all of the beings that are ready to make the new world into the sky. As I am ascending Bjork is below me wearing a big dress while looking at me with tears in her eyes because she is so moved (I was a very big fan of Bjork growing up). One by one, we cross over into a crack that opens in the sky.
I heard Dodie Bellamy use the terms "emotional porn" and "operatic suffering" recently on her blog and I love that. I recently wrote on my blog about "emotional excess" in relation to the films of Andrzej Żuławski, and I've just been thinking–I love things that are flamboyantly and unapologetically emotional. It makes me think of teenagers. Since crossing over into my 20s, I look at teenagers and feel kind of embarrassed for them. They lack emotional filters. They're so direct about their suffering. They're making themselves look pathetic. But really–I kind of envy them, their lack of restraint. It must be really freeing to be that open without feeling the urge to censor yourself.
When I was in high school, I used to call a certain type of girl a "Plath Girl." For me, the Plath Girl was white, upper-middle class, educated, a perfectionist, melodramatic, mean, and incapable of feeling joy. I guess I still used this term in college…isn't that fucked up? This is my therapeutic admission of my fucked-upness. Yes, now I remember. There was a girl I thought was cute and I asked her on a date. She always wore black eyeliner and had a Virginia Woolf tattoo. I thought we could go to the airport and watch the planes take off but she was like, why don't you just come to my room? When I went to her room, she did lines of coke off her desk while ranting about how much she hated everyone, how depressed she was at school, and before I knew it, she had left me so she could hang with other people. When my friends asked me about the date, I think I just said, "turns out she's quite the Plath Girl." (But was this an incorrect categorization? Did the tattoo mean she was actually a Woolf Girl?) Really, I think the Plath Girl is kind of sexy. She has direct access to her emotions and isn't ashamed to show her bitterness or depression. (I am also involuntarily turned on by emotionally volatile people that can sometimes be cold to me. Perhaps it is a masochistic impulse.) There is certainly a performative element that pervades this kind of outward display of emotion, but that doesn't mean it's just some stupid act.