HTMLGIANT / Brenda Wineapple
Amy McDaniel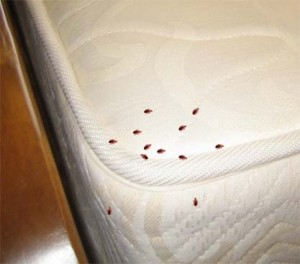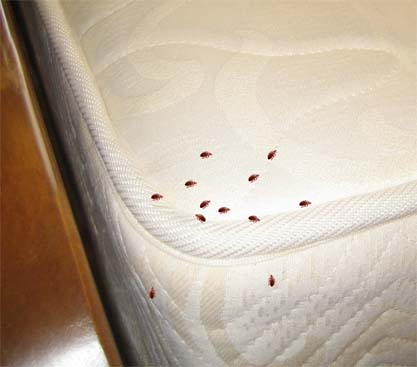 Check out the new issue of Guernica, guest edited by Brenda Wineapple, who selected three lovely essays all by women. In a collagistic tour-de-force called "Bohemian Rhapsody," nonfiction czarista Sara Faye Lieber* reminds us that the bugs–bedbugs–are very real, and they pose a threat to nothing so much as–get this–our books. Find out why, and much else besides, in the essay.
You'll also find out why I did not choose a close-up photo of a bedbug, and why even the one I selected is probably still an irresponsible choice, if less so.
You'll also find out what else bedbugs can destroy.
You'll also find out that you can't wait to read the book that Sara is working on.
*Full disclosure: Sara is my friend. A big part of the reason I made her my friend in the first place was because she told these hilarious stories about her experience with bedbugs.
Author Spotlight
/
60 Comments
March 16th, 2010 / 11:16 am
Catherine Lacey
Last year I took a class from the illustrious Leslie Sharpe titled "Can The Truth Be Told?" Since then I've been thinking a lot about truth in creative writing. What is truth if it's not fact? When does fact get in the way or truth and truth in the way of fact? Can creativity get along with factuality? What is emotional truth (other than a bomb shelter for the fake memoirists) and does it have a use in the "real" memoir. Can we even consider our memories as forms of truth?
As the panels editor for Columbia: A Journal of Literature and Fine Art I get a chance to wrangle together some people who are a lot smarter than me and ask them to think about these things and then have a public discussion about it. (Our very own Justin Taylor moderated the one we organized in the fall on Literary Dichotomies which featured Heidi Julavits, Nathaniel Rich, Shelley Jackson and Mark Grief.)
The spring panel is titled True Stories and it will take place on Friday April 17 at Housing Works Bookstore. It starts at 7 pm. Brenda Wineapple will be moderating and the panel will feature David Shields, Rachel Zucker and David Ebershoff. Bios after the jump… READ MORE >
Vicarious MFA
/
No Comments
April 8th, 2009 / 12:12 pm