brooks sterritt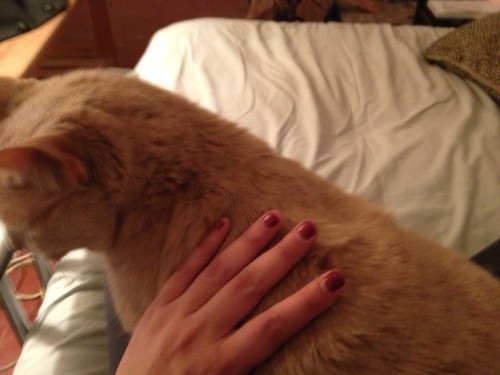 1. This nail polish is supposed to last fourteen days without chipping or fading. I am on the tenth day.
2. The fire I built at 10pm last night is just starting to go out. I have added so many pieces of wood to it.
3. Life insurance plans expire arbitrarily. My father's will be void if he lives past 76. My sister's was void because she stopped paying.
4. The rechargeable batteries I bought in 2003 only hold charge for thirty minutes now.