christian lorentzen
1. At Burnaway, an Atlanta arts blog, I'm curating a new column of "writers on art," which today features Heather Christle on Joan Miró: "I wanted secrets, and I wanted to laugh, so I snipped letters from my head and sorted them by shapes: those which slant, those which curve, those which face left or face right."
2. At Thought Catalog, Christian Lorentzen writes a long screed for the nonexistence of hipsters, with reasoning including that our generation has never had a good serial killer.
3. At The New York Times, Joshua Cohen turns in a take down on the brand new 1,000 page book from McSweeney's, Adam Levin's The Instructions, calling it "a very long joke." Other readers: yay, nay?
4. At Montevidayo, Johannes Göransson writes about the "ambient violence" of Twin Peaks.
5. Submissions to New York Tyrant are now open.
6. I forgot about this great old music video from Low:
Blake Butler
—
Christian Lorentzen profiles Tao Lin for the New York Observer, writing in a 'parody of his style.' What do you think, did he nail it?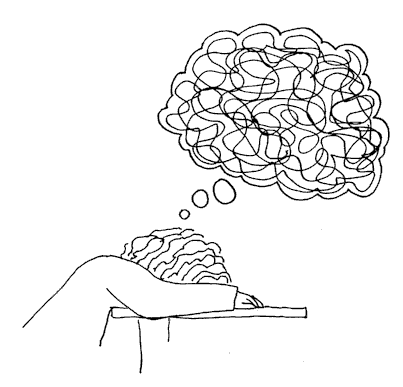 @grahamfoust responds like a human being to the Paris Review retroactive rejection on twitter: "I'm actually not that upset–they're giving me fries with my kill fee, and the poems were all just shit I took from Google anyway."
@ the Observer, Christian Lorentzen gives the most evenhanded coverage of the thing in full: Dead Poem Society.
But really, if we're going to talk about this, which I guess people insist upon, here's a question: as a writer do you feel entitled to careful handling?
Is this handling different, say, than the care you'd receive at McDonald's? If it is different, how is it different? Because McDonald's is a service you are buying, and selling writing is a service you are offering, shouldn't the quality control be more on the McDonald's end than the other?
If kill fees are common in all other art, including journalism, why should poems carry different weight? Even outside of art, why more than any other object? If I buy a table from Crate & Barrel, then decide I can't use the table, for whatever reason, I take the table back no questions asked.
Why should art be given special treatment? Should it?
Am I wrong to return a book I don't like to Borders after reading part of it? What if I read the whole thing? Have I consumed?
Furthermore, why are the most popular blog posts online always about topics such as rejection, submission, balance, all things that pertain wholly to the self? Are we a consolidation of 8 year olds, looking for fingerpainting time? Where is fanfare needed more?
Christian Lorentzen sends word post-occasion of Jimmy's hipster post; via "Varieties of Contempt":
Would I accept several thousand dollars in exchange for shooting
myself in the kneecap? Yes, and when the bald man asks for my head on
a stake, hand it to him. He didn't earn his vulgarity, so we had to
mark him a B+. You can blame the 70s, but it was really the 60s. Much
besides your life depends on exhibiting your best behavior in that
brothel. I myself prefer polite mediocrity to rude talent, but there
are plenty of nice restaurants in this city. He's not a great chef,
he's a good chef who shined a great chef's shoes for years. What's
funny is when they release those studies that show they are reading
less. Wasn't the first thing we learned in school the fact that
they're mostly a silly bunch of guys? He must be stopped before I get
slapped with a health-code violation. Mother, may I have a second can
of soda today? No, it will rot your syntax. I feel lonely when I look
in the mirror but not as lonely as I feel when you are here, so just
stretch your toes into the sea. If it demonstrates form, some people
will take an axe to it. Style is the ultimate weapon, and if you can
combine it with authenticity, you've got a great scam going. Welcome
to my femininity, and let me tell you about the dental plan. Two
Californians walk into a bar, and a Mississippian tells them their
problem is that they didn't first love apple pie. I construct
narrative arks, that's what I do. The crucial hour begins at three in
the morning. He failed to turn his neck as they were coming out of the
shade, so now they're stuck with each other. I'm sorry about your
baby. The scandal will be good for your health. Look forward to a
cleansing effect. I feel unable to connect with it, so let's just play
it up really big and make it sell. Hold the center or it will hold
you. Summer's surprise was a feeling of generalized hatred, like a man
standing over you and threatening your life, or someone who thanks you
for your attention and cites it as a valuable service to the
community. I called it nihilism, and he called it several forms of
negation. You like to say it's complicated, but actually it's simple
to the point of crudity. It's all right, but I wish it was as big as
my ego, which will now take off his shirt. That winter, the worst ever,
all the snowflakes were identical. I gave myself to you but never got
a receipt. Now for the worst moment of your career. Go away, go away.