HTMLGIANT / City Lights Books
Guest Posts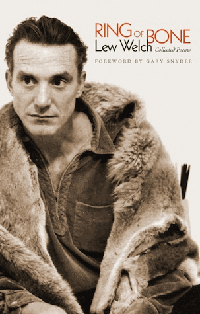 Ring of Bone: Collected Poems
by Lew Welch
City Lights Publishers, 2012
252 pages / $17.95 buy from City Lights
1. I've been reading Lew Welch for some 20 odd years. First I read Edgar Allen Poe, Allen Ginsberg, Walt Whitman, Hawthorne, Thoreau et al and then I found out about Kenneth Rexroth, Gary Snyder, and Lew Welch. (I heard of Philip Whalen too but he took a while longer for me to dig)
2. Welch met Whalen and Snyder when all were students together @ Reed College in Portland, OR on lawns where I once threw a Frisbee (was it?) several years ago with my pal Jeffrey Butler and his son Austin. And then a couple years later went back to see the JESS show. Lately I've been avoiding phone calls. I only talk to my mom. I owe Jeffrey Butler up in PDX a good long chat one of these days.
3. When I read Lew Welch I often think about Robinson Jeffers (and vice versa)
"I'm the ghost Roan Stallion" – Lew Welch
4. Both Leos, we're born August 16th
LEO MENAGERIE
Sunnylyn Thibodeaux, Lew Welch, and me.
5. "You know Lew always CRIES when he reads and it will ruin the evening."
–Joanne Kyger. http://jacketmagazine.com/27/w-kyge.html
6. David Highsmith gave me a broadside, "Raid Kills Bugs Dead" for my birthday one year. It's up in our bathroom. This tag-line, ad copy throwaway, now emblazoned in millions of modern day minds, is attributed to Welch from his 9-5 Chicago workadays.
7. Huey Lewis of Huey Lewis and the News is Welch's step-son. He sang Welch's "Graffiti" with his mother in the audience @ SF Public Library. Dig it: http://youtu.be/N5diFN_Gpx4
8. Welch walked off with his gun never to be seen again.
9. Tall and lanky with a bursting head of red describes Lew Welch as if he was a good looking woman.
10. Before any poet bothers to write a poem concerning problems of rat infestation they should be familiar with Welch's "Buddhist Bard Turns Rat Slayer" especially if they consider themselves to be Buddhist and are a "professor" in the Bay Area. READ MORE >
Reviews
/
2 Comments
October 24th, 2012 / 6:38 pm
Ben Mirov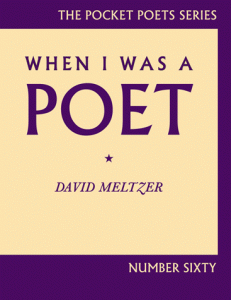 By David Meltzer
City Lights Publishers, 2011
144 pages, $10.95
[Reviewer's Note: I received a review copy of David Meltzer's When I Was a Poet directly from City Lights Publishers last summer. While reading the book on a quick trip for a family-related emergency of sorts, I began to fill a small notebook with short bursts of a fast-clipped poem-series. This poetic assemblage mixing David's lines between my own responses generated the gist of what became the official book review (see below)—the poem-series itself follows. I had the honor of reading this poem in David's presence as part of a group reading celebration for When I Was a Poet @ the Meridian gallery here in San Francisco hosted by SF State Poetry Center on Sept 1, 2011. It's a pleasure to see both versions find a home on HTMLGIANT thanks to Ben Mirov. Rock on. -pjd]
Author Spotlight
&
Reviews
/
3 Comments
March 28th, 2012 / 3:26 pm
Anonymous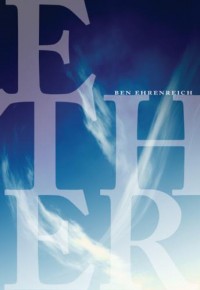 Ether
by Ben Ehrenreich
City Lights, 2011
144 pages / $13.95 buy from City Lights
Rating: 8.0
Towards the beginning of Ben Ehrenreich's sophomore novel Ether, we are introduced to an unnamed bag man who carries around his worldly possessions in three bags, which he drags with him wherever he shuffles. The bag man lives in a smoky, charred, polluted world (probably Los Angeles), one where a great calamity appears to have recently occurred, and one where an even greater calamity looms. The world is filled with bands of hostile kids who seem to have outgrown childish pranks and are instead on to kidnapping and torture. The world is also filled with video cameras, some active, some not … all menacing. After a series of unusual setbacks, the bag man eventually falls in with a homophobic priest, two crippled twins in wheelchairs, and several other sad-sack characters, and goes on a search for a vaguely Beast-like figure in a white suit.
If you want Apocalyptic plotlines, Ehrenreich certainly delivers.
Reviews
/
1 Comment
January 26th, 2012 / 12:00 pm
pr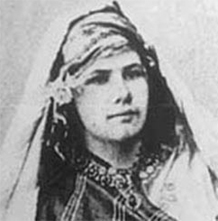 I recently reread this tiny collection of stories by Isabelle Eberhardt, published by the great independent publisher, City Lights Books (click here to visit) . I originally read it in my mid-twenties when going through a massive Paul (primarily his short fiction) and Jane Bowles phase which culminated in my reading other authors Paul Bowles had translated, Eberhardt being one of them. READ MORE >
Author Spotlight
&
Presses
/
5 Comments
May 21st, 2009 / 6:34 pm