Concrete Wolf
Lately chapbooks design/appear more glow than many book-books. Example winner of Concrete Wolf contest. Interview below:
The Food Network has perfected the cooking show by turning it into soft porn. The hosts actually moan when they taste what they have made. And although the chefs on the show are grating their own horseradish and making their own sausage, most of the commercials are for American cheese slices and frozen dinners. That doesn't seem common to me. It seems insane.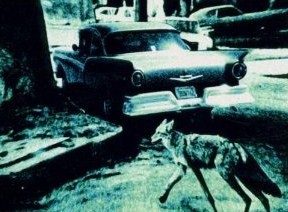 No matter how hard humans try and wall ourselves off from the natural world, we still have mites living in our eyebrows.
Online publishing is young. Like a young person it is energetic, cocky, innovative, various, unstable, and full of shit. I'm excited to be around to watch it grow up.