Donald Ray Pollock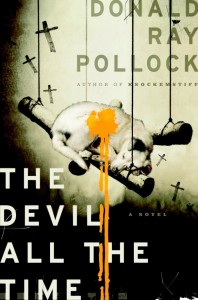 Several years ago I was about to board a plane to Virginia where I was to explore the campus of a school that would teach me to become a mortician. It's since become a joke in various places that 'I'm here, because my job as a mortician fell through…' etc. Before boarding the plane, I grabbed a magazine—my memory eludes me as to which magazine it was, some cultural blah blah blah; something where books are mentioned—and during the two or so hour ride I read most of the magazine, finally rereading one portion over and over again.
It was a blurb written about a novel called The Devil All the Time, with corresponding cover art featuring mangled marker-drawn crosses and skulls; and a glowing review from somebody somewhere. The writer's name was Donald Ray Pollock, a name most people recognize along with the titles of his books nowadays.
Again, didn't wind up becoming a mortician, but on that trip I stopped at a bookstore and picked up a copy of Pollock's second book, reading it from cover-to-cover on the plane and car ride back to the middle of nowhere in Wisconsin; and for the first time in a long while I started to find romantic little moments along the barren roads beside our car, having Pollock's eyes to see that you didn't need New York to have literature, I guess, that sort of thing.
A month or so later I was cursing myself, finding out that Pollock's first book, Knockemstiff, was sort of a prerequisite for the second—set as they both are in similar vistas of rural Ohio, where everything reeks of old death and strange blood. I picked up a paperback copy of his first as soon as I could and immediately set to reading it.
Both times, in similar and yet subtly different ways, I was floored. Knockemstiff reads as if Raymond Carver and Dennis Cooper had a kid and he lived down the street from Scott McClanahan; gloriously fucked-up images balanced against the monotony and odd sense of peace you get when you're so far off the radar that you forget it even exists. This is Pollock's coming out into the world of literature, and he does so with no shit-covered stone unturned. With his second, The Devil All the Time, it could be said that Pollock prolonged the sting of his previous short stories and the result is a portrait of American life nearly impossible to forget. The book opens with a father and son walking out to a small grove where they've been sacrificing animals, hoping for some kind of good fortune, and from then on it barrels headlong into a story spanning many years and veering off into these dirty cinematic takes on growing up, dealing with death, and out-and-out crime.
14. Sometimes people write stupid shit just hoping for a response. Example, at Huff: Comparing Dave Barry and David Foster Wallace…right. (Next week David Stoesz will examine a midnight dinner of two bottles of white wine [fling cork into air, don't need it]/rooftop blanket making out/grappling versus a quick lunch at Cracker Barrel.)
2. Over at The Short Review: Richard Yates Collected Stories.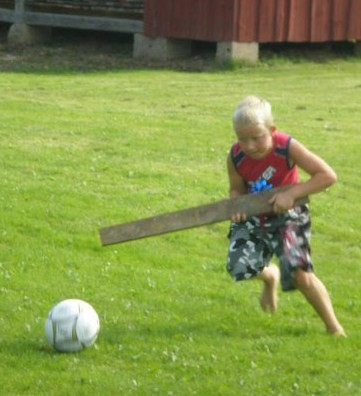 4. June 30 is Indy Underground Reading Series. Donald Ray Pollock, Andrew Scott, The Brick Windows. Music, words, alcohol–what do you need in life?
7. Ernaux's autobiographical books are breathtaking in their level of disclosure and unflinching as they rehash real-life experiences—obsessive love, bereavement, abortion, marriage, illness, sexual jealousy—that are not bizarre or uncommonly tragic, nor by any stretch uplifting or inspirational in the Eat, Pray, Love vein.
Amazing expose of Annie Ernaux at The Second Pass. Do you know her well? You should. Summer is here–get to jumping.