Edouard Leve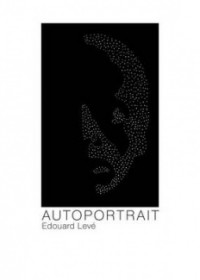 Autoportrait
by Edouard Levé
Dalkey Archive Press, 2012
120 pages / $12.95 buy from Dalkey
1. I didn't intend to write about this book until I finished it just now.
2. Today I read a speech given by Jeffrey Eugenides in which he quoted Christopher Hitchens recalling the advice of Nadine Gordimer, i.e. "A serious person should try to write posthumously." I think Edouard Levé succeeded in writing posthumously before his death.
3. When I first read the line "I find tips humiliating for the giver and the receiver," I initially understood "advice" rather than "gratuity."
4. I read the musings on mortality and suicide in Autoportrait differently than the musings of characters written by other authors who later killed themselves. I'm not sure why.
5. I experienced disappointment (with myself?) whenever a line caused me to think of Twitter. ("I have thought simultaneously: 'I really should learn the trombone' and 'there's a dead ant.'")
6. "I am writing this book on a computer, there will never be a manuscript."
7. The thought "Oh, you too?" occurred to me around 30 times after reading different lines in the book. ("On a trip, I fold my dirty laundry so it will take up less space." "I rest only against my will." "At a public urinal the presence of a neighbor delays my micturition." "I have a fantasy involving female art students.")
8. In my opinion, the number of pairs of pants Levé owned seems excessive. (60!)
9. It would have taken me longer to pick up this book if it had been called Self-Portrait by Edward Lee. In some way I think this is similar to the author's fondness for Levi's 501 Jeans.
10. Probably more than 30 times I would read the first clause of a sentence and think "This is going to be good." ("Here is how I tell the story of Jesus:…") READ MORE >
What if "horror" has less to do with a fear of death, and more to do with the dread of life? Not a very uplifting thought, that. Nevertheless, death is simply the non-existence after my life, in a sense akin to the non-existence before my life. These two types of non-existence (
a parte post
or after my life, and
a parte ante
or before my life) are mirrors of each other. This is a sentiment repeatedly voiced by Schopenhauer: "For the infinity
a parte post
without me cannot be any more fearful than the infinite
a parte ante
without me, since the two are not distinguished by anything except the intervention of an ephemeral life-dream."
–Eugene Thacker, In the Dust of This Planet
LECTIO V: Forget This Memory–Édouard Levé's Suicide
LECTIO VI: Torture Porn is Capital– Reality & "Solitary"
LECTIO VII: Guy Bourdin's Spread Legs
LECTIO VIII: The Cinematic Space of Lust
For Short Story Month, Matt Bell has been posting reviews of short stories, guest posts, and quotations from renowned writers on the craft of short story writing. Yesterday, Bell wrote an amazing post about Eduoard Levé's When I Look at a Strawberry, I Think of a Tongue which appeared in Paris Review 196. You should read both the excerpt (genre indeterminate, sort of, you'll see) and Matt's commentary.