extraordinary renditions
[Andrew Ervin is still the author of Extraordinary Renditions, coming this fall from Coffee House Press and which Publisher's Weekly recently named their "Pick of the Week."]
Since February, when this original Word Spaces feature ran, I have decided to move back to Philadelphia. I thought it might be interesting to look at what happens when one's writing area is dismantled, when it stops being what it is. It's kind of cool and kind of terrifying at the same time.

Here are the crop circles that the buckling stacks of milk-crate bookshelves left in the rug.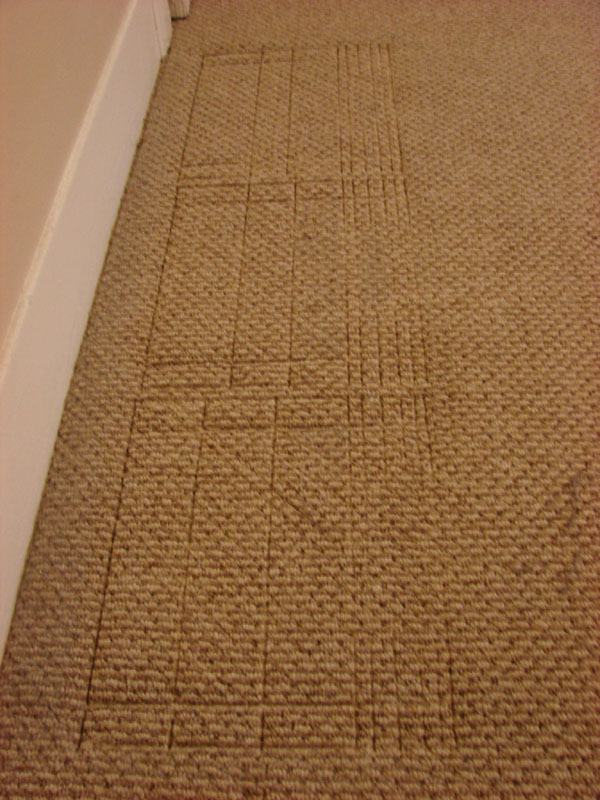 [Andrew Ervin is the author of Extraordinary Renditions, coming this fall from Coffee House Press. He took some time to show us around his home in Baton Rouge, Louisiana, where he edits the Southern Review.]
As usual, I have a number of different projects going on and for each I write using different tools.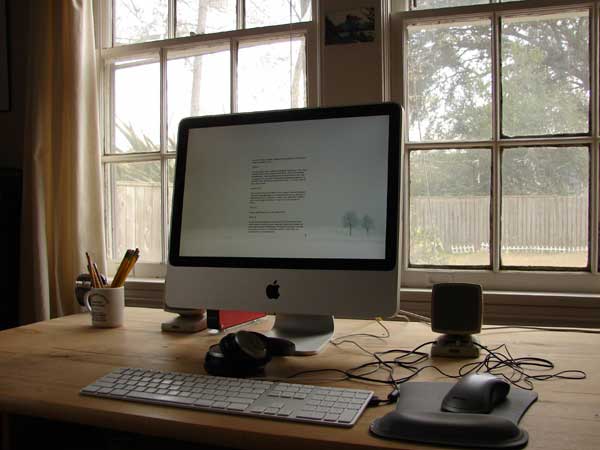 For short stories, book reviews, and whatever this thing for HTML Giant turns out to be, I use the program OmmWriter, which my friend Nikki recommended. I like it a great deal & encourage everyone with a Mac to download it. For the edits to Extraordinary Renditions, which will be published on Sept. 1, I'm using Word for Mac, which I detest.