fist fight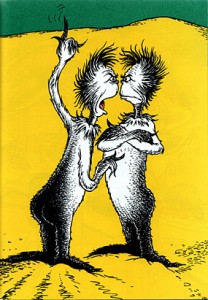 EXT. DAY – A VERDANT PASTURE
A group of three men squat naked on a hill, each quietly contemplating life while shitting.  A spring cloud approaches from the east.
MAN 1
(jumps up excitedly)
I have created something beautiful!  Look at my shit turd!  Gaze upon its fullness!  Take note of its deep color!  Oh how special my turd is!
MAN 2
(pointing at his excrement)
Yes, I have created also!  My beautiful jagged turd how I appreciate you!  You are unique and different!  A turd not of this world.
MAN 3
(acting disinterested)
I too have created.  My turd is small and compact.