H_NGM_N BKS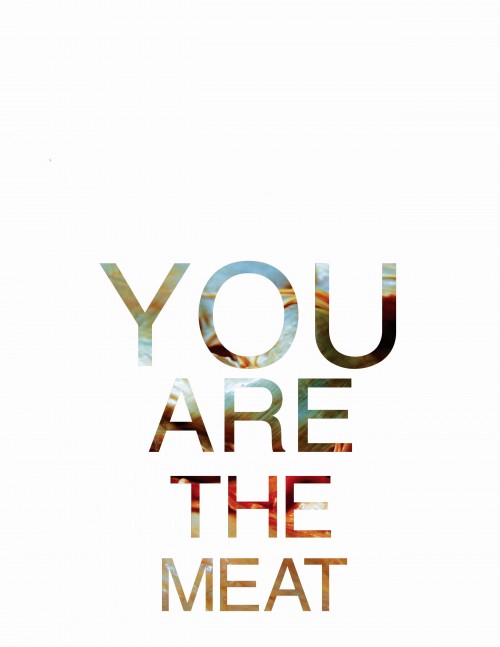 Unlike some other stuffed animals, I had a very good time in Boston. Admittedly, that's probably because I didn't get there until Friday. I also tried to avoid any and all conversations that had to do with books. The only time I talked about writing was when my buddy Mike and I drunkenly explained "epistemology " to our non-MFA friends. Gross.
The two coolest stuffed animals I met there were Tyler Gobble and Layne Ransom. We probably hung out for a total of 25 minutes, but it was a real dope 25 minutes: we played dice and Tweeted from each other's phones and hopped around on a dance floor that was pulsating. I always leave AWP with a swollen, stupid heart because of all those instances where internet user names morph into actual people. Meeting these two actual people was definitely one of my most swollen moments (ew).
But all that said, I have to apologize to Layne. Because I did something stupid.
The week before AWP, I had bookmarked about ten new online lit journals and chapbooks, because AWP was coming up and OMGWTF I had so many travel-sized tubes of toothpaste to buy. The last thing I wanted to do was virtually thumb through lit shit, but then someone posted a link to You Are The Meat (Layne's new jumpoff from H_NG_MAN Books) right when I was about to eat some Chinese food. The Chinese food was disgusting; You Are The Meat was anything but. I was completely captivated by each of the fourteen poems in this digital chapbook (which you can download for free, BTW). Layne's writing is like the dude you always want to invite to your dance party—these poems are going to hug you for twenty seconds too long, drink all the empties in your recycling bin, and pick a drunken fight with the choad who accidentally says something sexist. Then, in the morning—when you're really hung over and want to do nothing but eat some eggs—they're going to say something silly and beautiful that will remind you of how nice it is to be around good, good people. READ MORE >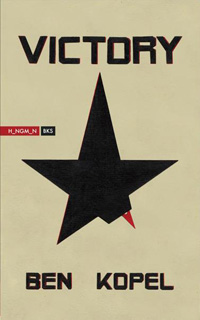 Victory
by Ben Kopel
H_NGM_N BKS, January 2012
112 pages / $14.95  Buy from H_NGM_N BKS
 
Ben Kopel is stupid. Ben Kopel deliberately refuses to believe that people may not always be inherently good at heart, despite the steady influx of evidence piling up at his feet. Instead, he declares Victory, his debut collection from H_NGM_N BKS, a book for which I have personally been waiting a very long time.
I first heard of Kopel while I was pursuing an MFA at Louisiana State, where he was an undergrad. He was a nice kid, and after hearing just a half dozen of his poems, I knew he would shape up into an excellent writer. There was no significant fault to find, so I hated him. When he got into the writing program at Iowa, we lost touch. I thought for sure that they would knock the joy right out of him, that he would turn into a bastard. Imagine my surprise when he finished his MFA and then went over to Amherst for a second one. Kopel not only survived Iowa, he found it an insufficient concluding point for his education. So finally arrived is the singular product of an unusual path for this son of the swampland, equipped with James Tate's sense of imagery, Dara Wier's gift for cadences, and a healthy confusion about the business of poetry born out of the midwest's most critically acclaimed bloodbath.