Mark Cugini
Editor of Big Lucks; Curator of the THREE TENTS Reading Series in Washington, DC.
I was going to go get Subway for lunch today, but then I started thinking about what was more important: eating or social media? I decided eating, but then I remembered that I used to be a social media consultant, so whatever, here's some thoughts on this Goodreads/Amazon thing that a lot of people (thirty-five, maybe) are really worked up about:
Amazon isn't Google, which does a really fantastic job of buying the cutest startups at the pound and then leaving said startups on the side of the road after they get old and ugly and start pissing on the carpet. Jeff Bezos invests and improves his acquisitions–just look at how Audible integrated with Kindle so that users can switch back and forth between listening and reading. Nothing is going to happen overnight, but expect some serious changes in your Goodreads user experience.
Mashable ran the headline "Amazon Buys Goodreads to Make Reading Experience More Social." This sounds utterly terrifying, because the last thing I want to do when I'm reading is socialize. But I guess it also sounds gorgeous, because it might create some dystopian world where we  see status updates like "Fat Jim checked into

His Bathtub, Bitch!

 (with Georges Bataille and A Diet Coke)."  READ MORE >
Mark Cugini
—
I meant to write a longer post about this, but then we were all in Boston and my car battery died, etc. But before all that, I was feeling pretty gassed about the new issue of Jellyfish, particularly this low-pressure system from nice guy Mike Krutel. Dig in and love the pants off it.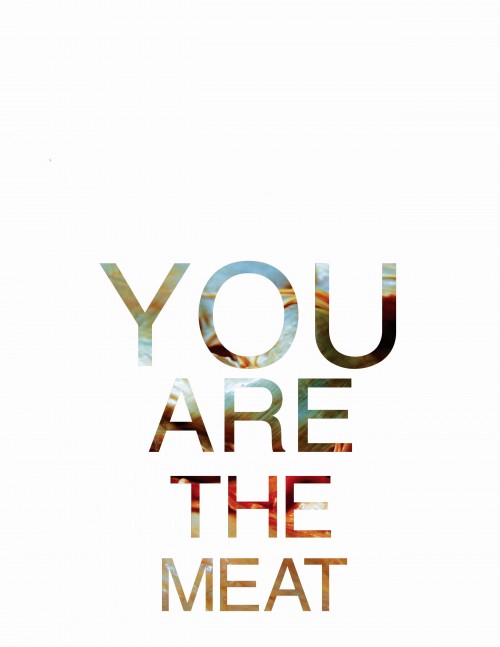 Unlike some other stuffed animals, I had a very good time in Boston. Admittedly, that's probably because I didn't get there until Friday. I also tried to avoid any and all conversations that had to do with books. The only time I talked about writing was when my buddy Mike and I drunkenly explained "epistemology " to our non-MFA friends. Gross.
The two coolest stuffed animals I met there were Tyler Gobble and Layne Ransom. We probably hung out for a total of 25 minutes, but it was a real dope 25 minutes: we played dice and Tweeted from each other's phones and hopped around on a dance floor that was pulsating. I always leave AWP with a swollen, stupid heart because of all those instances where internet user names morph into actual people. Meeting these two actual people was definitely one of my most swollen moments (ew).
But all that said, I have to apologize to Layne. Because I did something stupid.
The week before AWP, I had bookmarked about ten new online lit journals and chapbooks, because AWP was coming up and OMGWTF I had so many travel-sized tubes of toothpaste to buy. The last thing I wanted to do was virtually thumb through lit shit, but then someone posted a link to You Are The Meat (Layne's new jumpoff from H_NG_MAN Books) right when I was about to eat some Chinese food. The Chinese food was disgusting; You Are The Meat was anything but. I was completely captivated by each of the fourteen poems in this digital chapbook (which you can download for free, BTW). Layne's writing is like the dude you always want to invite to your dance party—these poems are going to hug you for twenty seconds too long, drink all the empties in your recycling bin, and pick a drunken fight with the choad who accidentally says something sexist. Then, in the morning—when you're really hung over and want to do nothing but eat some eggs—they're going to say something silly and beautiful that will remind you of how nice it is to be around good, good people. READ MORE >
Mark Cugini
—
Oh, hey–if you're in NYC and not too AWHungover, you can go see Joshua Mohr, T. Geronimo Johnson, Adam Tobin, Eric Nelson, and Erika Anderson at the Franklin Park Reading Series tonight. Which is probably my favorite reading series in the world.
More details here.
Last weekend, I invited Matthew Salesses to show up and rock out at this reading series in DC. The room was poorly lit, and the readers had to stand on a rickety wooden stage. The venue made the whole thing feel like we were at some sort of half-assed comedy show, but Matt and the other readers (Laura van den Berg, Dan Gutstein, and Sarah Burnett) were utterly incredible—especially considering that there was this obnoxious improv group stomping on the floor above us because they thought they were at basketball practice, or something.
Anyway, there's nothing all that funny about Matthew's new Book, I'm Not Saying, I'm Just Saying. At its surface, Matthew's book is about the predicted failures and slow learning curve of a nameless new father. But deeper down, it explores how our actions and desires are intrinsically linked to our identities and our understanding of ourselves. I'm personally a big fan of Matthew's terse, controlled prose, which almost always looks this beautiful:
Who would have thought white people would eat sushi rolls with no sushi in it? Though I knew better than to call it sushi—it was kimbap—even if the menu said sushi. Being Korean was like that. The boy had probably lived unsushi sushi since his mother died. By which I mean, what do you call that? When the world isn't ready to call something what it is?
I'm Not Saying is a short book with short chapters, but it's worth reading slowly. I'm always inspired by how dutifully Matthew matches tone and subject matter in his writing, and there's more than enough proof out there that I'm not the only one inspired by it.
But I'll stop gushing and get to what's important: Matthew has agreed to give away two signed copies of I'm Not Saying, I'm Just Saying. Quote the weirdest/funniest/strangest thing your father has ever said (and try to avoid being offensive) in the comments by Tuesday, March 5th and Matthew will pick two winners. Get'it'gurl.
Nowadays, I feel like half the turdburgers calling themselves editors are convinced that having a couple hundred Facebook likes equates to having a "successful" lit journal (whatever the fuck "success" means is beyond me, because really, who gives a shit about lit journals nowadays). I wonder if those lames realize how easy it is for me to hide their notifications so I can see the important things, like which one of my hoodrat friends is listening to 2 Chainz on Spotify.
Well, anyway, props to Grace Littlefield and Katharine Hargreaves of Whole Beast Rag, which is not a lame lit journal. I met these DABs in Chicago last year, where Katharine gave me her business card (boss alert!) so I could stalk her on Facebook. Back then, they were two doughy-eyed kids from Minneapolis with some big ideas; now they're on the West Coast, making moves like Suge Knight. They've integrated themselves into the LA art scene, and have put together two incredible, beautifully-designed issues for both web and print.
"I'm 'bout to go in, like, two seconds."
"I don't really use metaphors or punchlines, 'cause I don't have to. I'd rather just say what's going on right now. Real talk."
"Please don't write no fuck-shit."
"It's like candy, eating candy, a lot of candy. Or something."
"Haters is fans. Like Louie said, 'Let'em talk: it's advertising.'"
"Keep working. I worked for a long time. Instead of saying I want to grow up to be a police officer, I want to grow up to be a firefighter, I want to grow up to be a doctor, a lawyer—I made this a goal."
"I don't know who to listen to." READ MORE >