My Last-Ever AWP Apology
Posted by
Mark Cugini
@ 11:23 pm on March 18th, 2013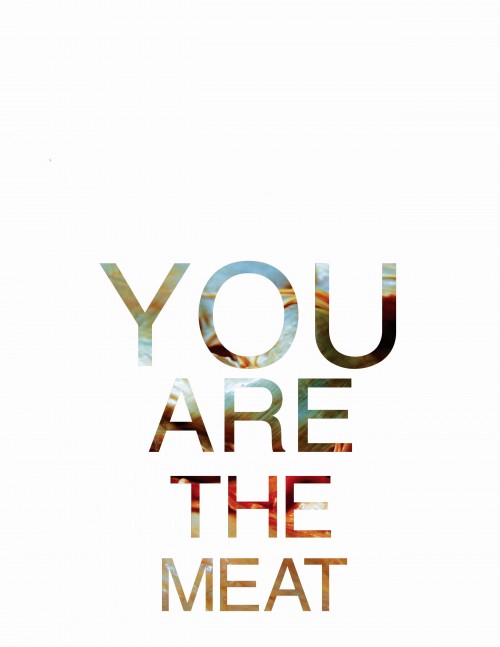 Unlike some other stuffed animals, I had a very good time in Boston. Admittedly, that's probably because I didn't get there until Friday. I also tried to avoid any and all conversations that had to do with books. The only time I talked about writing was when my buddy Mike and I drunkenly explained "epistemology " to our non-MFA friends. Gross.
The two coolest stuffed animals I met there were Tyler Gobble and Layne Ransom. We probably hung out for a total of 25 minutes, but it was a real dope 25 minutes: we played dice and Tweeted from each other's phones and hopped around on a dance floor that was pulsating. I always leave AWP with a swollen, stupid heart because of all those instances where internet user names morph into actual people. Meeting these two actual people was definitely one of my most swollen moments (ew).
But all that said, I have to apologize to Layne. Because I did something stupid.
The week before AWP, I had bookmarked about ten new online lit journals and chapbooks, because AWP was coming up and OMGWTF I had so many travel-sized tubes of toothpaste to buy. The last thing I wanted to do was virtually thumb through lit shit, but then someone posted a link to You Are The Meat (Layne's new jumpoff from H_NG_MAN Books) right when I was about to eat some Chinese food. The Chinese food was disgusting; You Are The Meat was anything but. I was completely captivated by each of the fourteen poems in this digital chapbook (which you can download for free, BTW). Layne's writing is like the dude you always want to invite to your dance party—these poems are going to hug you for twenty seconds too long, drink all the empties in your recycling bin, and pick a drunken fight with the choad who accidentally says something sexist. Then, in the morning—when you're really hung over and want to do nothing but eat some eggs—they're going to say something silly and beautiful that will remind you of how nice it is to be around good, good people.
I mean, for the love of God, read this poem and watch the fire-breathing swagger spill out of its pores:
WOLVES
That's my problem, I don't ever think!
Good thing you're constantly saving,
pulling me back into our collective HELLYEAH
heart before I hopscotch into traffic
or piss off Joyce Carol Oates again.
It's amazing how good cheap pizza
tastes when you're not alone.
Our talk is all giddy gobbledigook but
leaving Ohio, we had no words
and I was trying not to smile
so big I'd break, scattering
my shrapnel past the combination
Dairy Queen KFC Long John Silver's
into the grease-trap grave of the Midwest.
If I could slap a title on this moment
it'd be EVERYONE I LOVE IS HERE.
In your blue room we cuddle up
to each other's sadness, we fist bump
after writing God's epitaph, we owlshit
outburst because we're weirdos
and that's what we do, we stick together
and when we howl we howl because we want
somebody else to make a goddamn racket
with us at this balls-out, impossible sky.
I love this poem—it's so rare to see a writer write with such unbearable optimism. I wish more poetry was this happy. I've already read this poem six times, and I'll probably read it six hundred more.
But here's the thing—back before AWP, I was too preoccupied with my egg roll to notice who wrote the thing. Once I got back to DC, I planned to reach out to the author and tell them how much I enjoyed their work. When I logged into my Pocket and saw Layne's name, my heart dropped—I had spent two nights hanging out with this awesome person whose work had really moved me, yet all I wanted to do was dance to Lil John.
Even worse: Layne read at a bar called LIR on Saturday night, with other incredible people like Lily Ladewig, Corey Zeller, and DEAN YOUNG! I had to miss it, because we were hosting our own reading down the street. When I finally did make it over to LIR, I kept telling my new friend that her reading was wonderful, even though she knew I didn't see her read. I was a lame joke. And I felt even lamer when I got home and realized that I had missed the chance to hear these incredible poems in person.
I really regret all this, and I hope Layne will forgive me. If I could go back in time, I'd make sure to get over to LIR for the last half of the SIX PARTY TALK reading: not to gawk at Dean Young, not to drink the overpriced PBR—shit, not even to try to run my fingers through Nick Sturm's hair—but to watch this really exciting person read some really exciting poems. And afterwards, I'd look her in the eye and thank her for being Layne Ransom.
So, yeah. Sorry, Layne. :(
Tags: h_ngm_n, H_NGM_N BKS, Layne Ransom, You Are The Meat