J. Jack Halberstam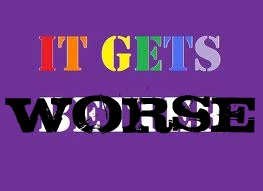 Queer Eye for the Straight Guy and Newlyweds were kind of popular shows on the telly when I came to the conclusion that if I were to ever do that disgusting activity that you should probably never do it would be with a boy.
Sometimes, while flipping through the trillions of telly channels, I would stop on Queer Eye. The snippets that I saw of the "queer eyes" turned and twisted my tummy terribly. They had lots of product in their hair, wore insufferably strange trousers, and, just in general, looked as if they had spent the last gazillion hours scrubbing themselves in a shower stall. All these boys seemed to care about was their bodies. They didn't watch PG movies or collect teddy bears or commit French poetry to memory. Their primary concern was the appearance of their flesh as well as the flesh of the straight guys that they were making over.
Straight people are just as corporeal as gays. Nick Lachey is a straight boy. He sort of has massive muscles and wears product in his hair. Whenever I saw Nick on the Newlyweds, I said to myself, "I do not want to be like this boy. I want to be like Jessica!" Jessica was quirky and inquisitive. She was thoughtful about that which she interacted with. She asked questions, like why a tuna fish company would name themselves Chicken of the Sea. Nick seemed unable and unwilling to string sentences together. But Jessica was a cute chatterbox, like Anne Frank when she was in school.