Jacques Rivette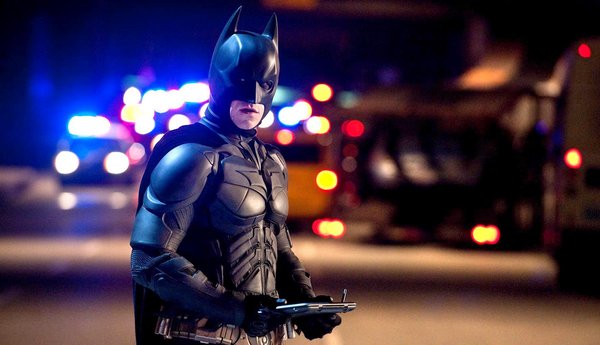 In the set piece that opens The Dark Knight Rises, a CIA operative screams at three hooded captives, "The flight plan I just filed with the Agency lists me, my men, Dr. Pavel here, but only one—of you!" He then starts pretending to toss them out of his airplane, only to be interrupted by the masked terrorist Bane, who has seen through his deceit ("Perhaps he's wondering why someone would shoot a man … before throwing him out of a plane!"). Menacing banter ensues, after which Bane gains control of the aircraft and prepares to crash it. Grabbing Dr. Pavel, he commands an underling to remain on board, because "they expect one of us in the wreckage, brother!"
This is the kind of exchange Christopher Nolan thinks clever, when really it makes no sense. The plane was riddled with bullets, its wings torn away, its tail end blown off by explosives. Obviously somebody attacked it—so who cares if the bodies in the wreckage match the flight plan? What's more, the CIA man wasn't telling the truth about throwing them out—Bane even commented on that—so why trust his line about the flight plan?
These might seem like nitpicking, geeky griping over plot holes. But this exchange illustrates so much of what's so wrong with Nolan's movies.
For one thing, his characters never shut up.
This weekend (October 8th & 9th), Chicago's Music Box Theatre is screening Monte Hellman and Rudy Wurlitzer's 1971 masterpiece Two-Lane Blacktop. Long overlooked, Two-Lane has for the past five years or so been enjoying a critical renaissance, and is increasingly regarded as one of the greatest films of the '70s. (Click here to read some of my own thoughts on it.) And right now is an especially opportune time to see it, what with its grandchild Drive currently killing things in theaters.
There are two screenings, one Saturday, one Sunday, each at 11:30 AM. I'll be attending the Saturday 11:30 AM show. Anyone care to join me? The movie is 102 minutes long and I was thinking we could grab a coffee afterward, before peeling out onto our nation's highways.
(Yes, Two-Lane Blacktop really does star James Taylor and Dennis Wilson—in their only film roles! No, they don't sing, nor is any of their music used in the movie. Yes, they're both incredible—though it's Oates who really steals the show.)
… And here's Chicago Reader contributor Ben Sachs's Cine-File write-up: