HTMLGIANT / Jared White
Mike Young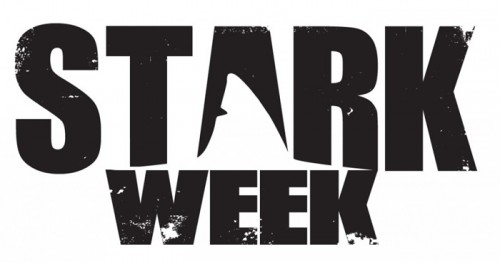 For our final textual episode of Stark Week, Jared White takes us a billion years into the future, where creaky American poetballer Sampsonian Starkweathershire has released his final four books, capping over a career of the highest highs and the lowest lows and the crunchiest chicken tenders. Later today we'll be posting TWO CONTESTS where you'll have a chance to win your own copy of The First Four Books of Sampson Starkweather. HTMLGIANT fav Unnameable Books in NYC reports that people have been stealing The First Four Books, which you shouldn't do, but is also kind of cool, right? DON'T STEAL; WIN CONTESTS. STAY TUNED! For now, we turn to Mr. White and the year 2066—or was it 2666?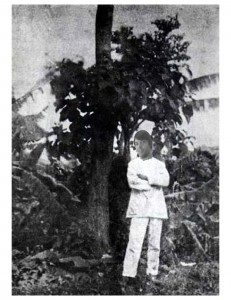 Sampson Starkweather died for the fifth time in the year 2066— or was it 2666? Either way he had already nicknamed the year to a more personable, abbreviated 2-6-6, like police scanner code: 2-6-6, year of the singularity. But was it death? Or like words, would Sampson Starkweather live on as the ghost in the machine?
Famously, Starkweather's poetry was entirely written in a blaze during a six-year period before he reached the age of 21, at which point he abandoned writing entirely. Instead he devoted himself to long travels in the southern hemisphere as an incognito adventurer, knight errant, part-time athlete, wrestler, and stone quarry foreman. Whether he died of bodily injuries or illness or returned from his self-imposed exile a much-changed man, he was never seen from again, except in photographs and emails, traveling through the ether more slowly than the news of his death.
Then, during the war, three soldiers are said to have come to the house where Sampson Starkweather was living in the woods alone. Either because of his political beliefs or perhaps in spite of them, he was arrested without charges and executed in a field in front of the Great Fountain on the road between Viznar and Alfacar. But in outer space there are no fountains and no fields; instead there are small space-crafts and plenty of space-junk that must be steered around and so there are also frequent accidents like the one that took place in the tunnel where spaceman Sampson Starkweather was struck in the middle of the night. (What is night in between stars? In outer space is there star weather?).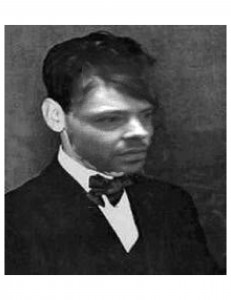 His injuries at first appeared minor but in the wake of the incident his drinking became more acute. Shortly after his fortieth birthday he was found in a stupor in the stairwell of his apartment and brought to the hospital. Here, Starkweather drifted in and out of consciousness before expiring. His last words were, "My first four books did this to me." And by some great coincidence, just down the hall on the same floor, a forty-six year old Sampson Starkweather was admitted almost simultaneously. His chief complaint was hiccups, but it was clear that what ailed him was serious and his condition worsened over the days that followed.
"Malaria?" one  intrepid doctor offered, though there was no consensus. Within days, Starkweather was dead and his publishers began the long work of preparing the unfinished text of his First Four Books to be published posthumously.
Overhead, Sampson Starkweather read these books on the screen of his transom-window, writing in steam with his fingers on the glass with its fogged vantage of Mars. No myth is written all at once. And then, of course, the singularity, much delayed, in that year of sixes, when the upload was complete and the mind inside the machine became indistinguishable from the image of the body outside. (The heart in the machine is green too.)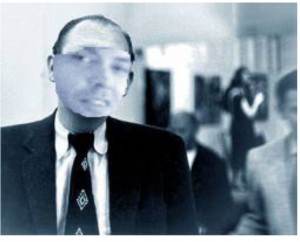 Sampson Starkweather may still be in there, if there can be called an inside, now that time has stopped and the same year continues day after day, a permanent Tron grid of '80s video games stretching out into infinity: "Forget futurism… I want to talk to you without skin."
Sampson Starkweather is Sampson Starkweather's ghost, dying. But when a ghost dies, what happens then? When a ghost dies does it come back to life?
Jared White's most recent chapbook, THIS IS WHAT IT IS LIKE TO BE LOVED BY ME, was published by Bloof Books this spring and is now available as an ebook here, here, or here. Another chap, MY FORMER POLITICS, is forthcoming from H-NGM-N. In addition to writing, he is co-owner of Berl's Brooklyn Poetry Shop, a small press bookstore, and father of Roman Field White, a seven-month-old baby. READ MORE >
Author News
/
1 Comment
July 21st, 2013 / 2:17 pm
Mike Young
WEEKS: A lot can kill you in a week. Even more can eat you at your weakness. A whole week of hair growth depends on, uh, genetics? Weeks contain a finite series of burritos and an infinite burrito of choices. Hoopla, regrets, collapses, dancing so hard you have to pour a cup of ice water on your dome, other times that feeling like you have to drag yourself so hard by your own collar your shirt might tear. Huge trucks at night carrying turned-off, unblinking versions of those normally blinking signs that say CONSTRUCTION AHEAD or SLOW LANE ENDS, except the signs are big so the trucks themselves say OVERSIZED LOAD and are blinking, themselves, even though their cargo's dark. What I would like to do is nominate Sampson Starkweather to rewrite the entirety of America's highway marginalia, to be the official roadside spokespoet for all of America's restless feelings. I don't have shit to do with those decisions, so what is happening instead is that this week will be Sampson Starkweather week here at HTMLGIANT, aka STARK WEEK.
THE BOOK: Sampson's debut book of poems, The First Four Books of Sampson Starkweather, is out now from Birds LLC. It's really big. Like almost 400 pages. Who does that? It's what it says it is. 4 books. All the feelings enacted in the opening paragraph happen inside of its four books, which are categorized as "poetry/life." Sure, yes, yeah.
WHAT'S IN IT: It's a book I'd give to someone just coming to poetry and to someone who feels totally burnt out on poetry. Those are kind of the same readers, I think. That's why the whole week. Starkweather's poetry is the existence of a nonexistent photograph of Andre the Giant jumping off the top rope. In his introduction, Jared White mentions "bass-voiced sexy soul-singer slow jams" and "punch-drunk Harlequin-robocop masculinity." The poems have angry leaked dreams and love before roads and a pistol-whipped desire and the world's saddest TV and offensive hurricane names and corpses wrapped in huge tropical leaves on islands named after them and that's just in the poems you can read on the excerpt page.
WTF IS GOING ON: Over the course of this week, we're going to feature a series of guests talking about Sam's work in each of the books within T4B—1) King of the Forest, 2) La La La, 3) The Waters, 4) Self Help Poems—and also we're going to hear from the awesome artists who made the covers for each of these four books. There will be criticism, talk of process, grand sweeping theories, tiny insightful scalpels. You'll get to read some of Sam's poetry. There will be some talk of what goes into, in 2013, putting out a 400 page book of your poems that is actually 4 books. Maybe there will be some interaction, multimedia, surprise. Buy a copy of the book if you want to follow along closely. I promise it won't feel like being stuck on a brokedown bus at a rest stop in Connecticut. There are poems that feel like that, but not in this book. Here's a list of who's coming at you: Matt Bollinger, Ed Park, Bianca Stone, John Cotter, Melissa Broder, Eric Amling, Elisa Gabbert, Jonathan Marshall, Amy Lawless, Sommer Browning, and Jared White.
WHO IS SAMPSON STARKWEATHER ANYWAY, IS HE THAT GUY WHO DID THAT THING GUYS DO: The reason a lot of people want to share and talk about Sam's huge ass tree-killer is because he and his work (which are impossible to unspoon from each other, which is how it should be) is like getting the best high five of your life from Teen Wolf. He is loved and easy to love and easy to mistake in rural supermarkets for Javier Bardem. He's a longhaired poet surfer with a heart of messy pizza and manic kindness. Thank the exhausted fucking stars he is with us and with poetry. Enjoy STARK WEEK.
HOW DOES STARK WEEK BEGIN: To begin STARK WEEK, I talked to Starkweather:
1) Hi Sam. Welcome to Stark Week. This is how it starts, with an interview of you. Our interview starts with the "who is Sampson Starkweather and what's going on, what is this stuff all over my arms, is this sap" portion of the interview. So let's start at the start. Four books? Why? Why buck the prevailing model of slim little precious supermodel books? More importantly, why buck it in this beautifully thunking doorstop fashion?
Sorry about the sap "this forest / is unusually horny."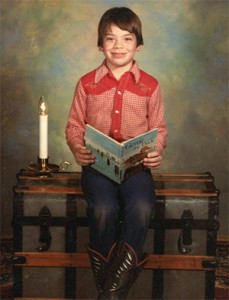 In the end it came down to precisely the opposite of your question: "Why not?"  Why not 4 books in 1? Why not a 328 page monster poetry collection that sounds like a seminal lifetime work by some famous, award-winning, about-to-die poet who now tends a garden, published by some big-ass conglomerate press like Penguin, but is actually by some dude with a ridiculous name that no one has heard of (and sounds like a character from Game of Thrones) and has yet to publish a full-length book, on a small indie poetry press that, oh yeah, he just happens to be a publisher/founding-editor of? It seemed ridiculous, audacious, absurd, unheard of, taboo, laughable—in other words, perfect.
HTMLGIANT Features
/
5 Comments
July 15th, 2013 / 1:28 pm
Justin Taylor
Apparently a lot of big, cool stuff happening for Cannibal this year. Off the top of my head, I'm excited about the Claire Donato and Jared White chapbooks because I think both these cats are rad. Rad cats, they are. (You might remember that I blogged a poem of Claire's when I wrote about Harp & Altar #5. For some instant Jared White-ification, check out this long great essay on Jack Spicer he wrote for Open Letters Monthly.)
But then there's the cats I don't know about, and only assume are rad. For example, Sommer Browning, who hosts a great reading series here in the city, and is super funny and fun to hang out with, but I don't know her own work very well, so this'll be my big chance. I also don't know too too much about Shane Jones, except that he has a lot of fans among the writers/readers here on Giant–in particular I recall that Kendra was a huge partisan for Jones's now-sold-out Greying Ghost chapbook, I Will Unfold You With my Hairy Hands–so I guess a lot of people are excited for that one and I further guess that if you're excited I'm excited, because friends help each other learn and grow. Anyway, click through for the full press release from my favorite wife-husband duo in poetry:
Presses
/
2 Comments
January 9th, 2009 / 11:30 am