Jennifer Egan
The New Yorker recently tweeted, for an hour each night, for ten nights, Jennifer Egan's new short story/prose poem Black Box. Here, I attempt to review the story and the effort in the same medium in which it was disseminated: through sentences that contain 140 characters or less.
1
Virginia Woolf freed the literary critic from the fetters of the artist.
She simply pointed out that literary criticism uses the same tools as the writer.
We do not paint a criticism of a Matisse.
We do write a review of Tolstoy.
This accidental overlap allows the reviewer to vie for power with the author;
To somehow win a war of words where mimicry transforms into mastery.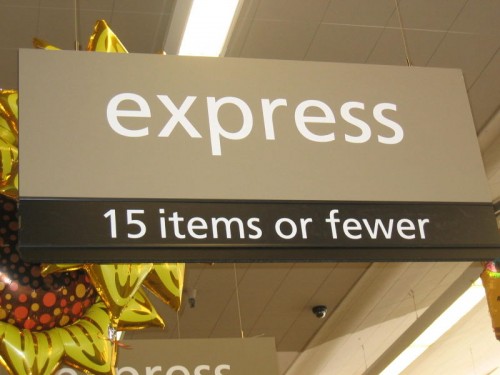 Jennifer Egan commented on the reaction to her comments during a WSJ interview where she implied that certain books were "derivative, banal stuff". I thought her response was fantastic:
It was, she said, exactly the kind of thoughtlessly casual remark that, with her journalistic background, she should have known better than to say in conversation with a reporter—but which may now linger on the Internet and continue to be seen as her position on the subject. "I have nothing to defend in what I said," she said. "I really wish I hadn't said that, and was incredibly and immediately sorry that anyone was hurt by it. I don't blame anyone for being mad about it." Though she does believe there's an interesting conversation to be had about genre and gender and literary culture, she doesn't see her comments in that interview as any kind of effective contribution to that discussion. "I'm all for criticizing; I'm not saying that no one should ever criticize anyone else," she continued. "But if you're going to criticize, you should do it intentionally and thoughtfully and carefully and know whom you're criticizing and for what. And I didn't meet any of those criteria." (Thanks for the link, Cathy Day.)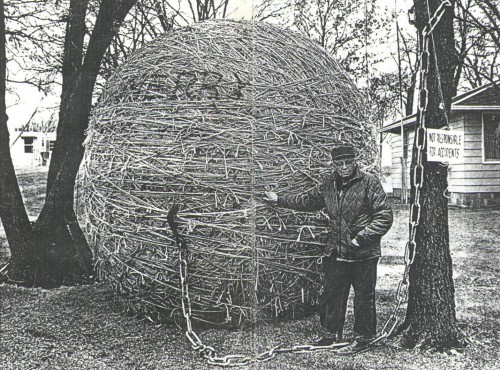 Jennifer Egan had a pretty great week last week. She won the Pulitzer for her novel The Goon Squad and the news broke that HBO optioned her work for a television series. Then she did an interview with the Wall Street Journal, an interview I read and thoroughly enjoyed. She talks about winning the Pulitzer, fielding the usual questions one might get about how it feels to receive such recognition, how she found out (at a restaurant as she was sitting down), and a little about the work itself. Because she is a woman who writes, and does so prominently, Egan was asked about gender and how male and female writers come off in the press. The exchange looked like this:
Q. Over the past year, there's been a debate about female and male writers and how they come off in the press. Franzen made clear that "Freedom" was going to be important, while others say that Allegra Goodman was too quiet about "The Cookbook Collector." Do you think female writers have to start proclaiming, "OK, my book is going to be the book of the century"?

A. Anyone can say anything, that's easy. My focus is less on the need for women to trumpet their own achievements than to shoot high and achieve a lot. What I want to see is young, ambitious writers. And there are tons of them. Look at "The Tiger's Wife." There was that scandal with the Harvard student who was found to have plagiarized. But she had plagiarized very derivative, banal stuff. This is your big first move? These are your models? I'm not saying you should say you've never done anything good, but I don't go around saying I've written the book of the century. My advice for young female writers would be to shoot high and not cower.
Roxane Gay
—
The 2011 Pulitzer Prizes have been awarded. In fiction, Jennifer Egan won for A Visit From the Goon Squad. Other finalists were The Privileges by Jonathan Dee and The Surrendered by Chang-rae Lee. If your book title begins with the word "the" statistics show you have a 66% chance of not being awarded a professional accolade. Oddly, no award was given in the Breaking News category which surprised me. One of the finalists, The Miami Herald and El Nuevo Herald, had some amazing coverage of the Haiti earthquake. No explanation was given though reports say the journalists in the newsrooms of all three finalists were overhead lamenting, "We were robbed but we're not sure why."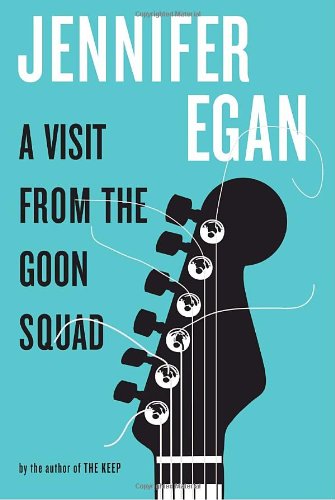 A Visit from the Goon Squad by Jennifer Egan (Random House)
pp. 288, $25.95 list ($14.27 at above-linked B&N)
Reviewed by Jennifer Bassett
.
Jennifer Egan's latest novel A Visit from the Goon Squad is a hard to put down cross between trashy rock n' roll fiction and post-modern masterpiece. It glitters as much as it stumbles—but overall, it further affirms Egan (as did her last novel The Keep) as one of the most interesting and exciting writers working today.
The novel, which reads more like interrelated short stories circles around aging punk rocker turned big-time record exec Bennie Salazar and his kleptomaniac assistant Sasha. From here, we learn of the various people they are associated with – from Bennie's past as a punk kid in San Francisco circa 1979 to Sasha's years in seedy Naples as a teenaged runaway. There's also the would-be starlet who shuns the spotlight after an interview gone awry and the failed publicist who takes a job helping out a Latin American dictator in order to support her daughter and revitalize her career. Overall, these characters are all united through their relationship to time and music—the music bringing the characters back to one pivotal moment that, even as the age, they still seem to exist in.