Jesse Aizenstat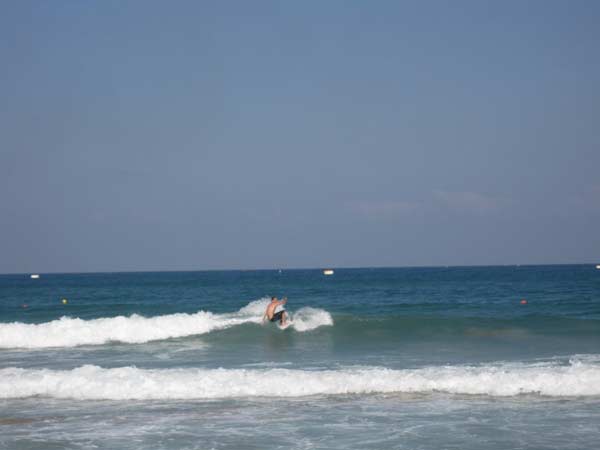 I met Jesse while I was in Israel earlier this summer. He was traveling with a surf board, and had plans to go from Israel into Beirut and then attempt to surf across the border. He actually attempted this, and his adventures were published in something called Ma'an News.
His regular web presence is Blogging the Casbah, which I highly recommend you check out. Yesterday's post logged his visit to a Palestinian refugee camp in South Beiruit.
I think a big reason for this is that the international community has traditionally viewed the Palestinian problem as a West Bank and Gaza kind of issue. They forget that the Palestinian camps of the Levant are like tightly guarded prisons that have been subject to enormous campaigns from local governments to keep displaced Palestinians from being granted the rites of citizenship.