HTMLGIANT / jon cotner and andy fitch
Blake Butler
1. @ Montevidayo, Johannes Göransson posted an excellent consideration of Nathan Lee's consideration of a few books on David Lynch's work.
2. @ DC's, Dennis Cooper posted an excellent roundup of fun and interesting oddity, including re: Drawing on LSD, Kathy Acker's last work, an Urs Alleman interview, and lots of else.
3. @ Thought Catalog, Franklin Bruno wrote up a thoughtful consideration on Jon Cotner and Andy Fitch's fantastic Ten Walks/Two Talks.
4. Next Friday, September 24, if you are in Chicago there is a launch party for Danielle Dutton's brilliant new novel Sprawl, 7:30 PM at the Women and Children First Bookstore, also featuring Kate Zambreno.
5. In celebration of their about to be released second issue, Artifice Magazine is going on tour! A magazine on tour seems amazing.
Roundup
/
4 Comments
September 17th, 2010 / 12:16 pm
Adam Robinson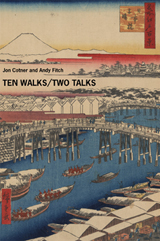 Jon Cotner and Andy Fitch met in their late teens, when they were both crashing in a crowded house in Boston. As Jon tells it, "I stretched on a bedroom floor, shortly after the room's official resident had left for work. It was 7 a.m. Andy entered the bedroom from the living room (where he must've been trying to sleep), hoping to gain a few more hours' rest, but the bedroom had already been occupied by another scavenger. Standing above me, Andy looked down. He seemed a bit shocked. It was 'love at first sight' in the sense of immediate and unshakable friendship."
Now the fast friends have put out a book together – one that is much beloved here at HTMLGIANT (see?) — called Ten Walks/Two Talks, from Ugly Duckling Presse. It's a great read that highlights a walking view of NYC, and more than that, a look at thoughts, and more than that, a voyeuristic look at how the brainy half lives in friendship. I've interviewed the guys below, and I'll send a copy of this great book to the commenter who has taken the longest walk (deadline is noon, Friday, 7/2). My record is 28 miles. READ MORE >
Author Spotlight
/
43 Comments
June 28th, 2010 / 10:48 am
Adam Robinson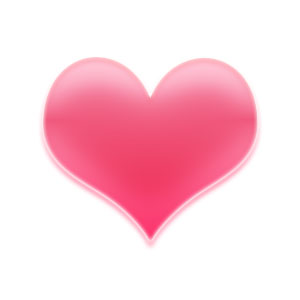 I got laid off! It's awesome (seriously, it's kind of good news). I have to work till the end of the year and then: the future!
Since I'm feeling so positive, I want to list some books I read recently and loved. My mom would call this "a lick and a promise," which, now that I think about it, is kind of gross. Can someone tell me what is a lick and a promise? Mom would say it when she only wanted me to do a fast job of cleaning up the living room with the intention of doing a better job later, as I intend to do with these book thoughts about Killing Kanoko, When You Say One Thing But Mean Your Mother, Ten Walks/Two Talks, Poetry! Poetry! Poetry!, The Irrationalist, and O Fallen Angel, below the fold. READ MORE >
Reviews
/
41 Comments
May 12th, 2010 / 12:45 pm