lindsey wixson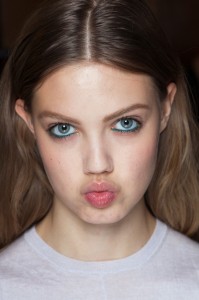 Lindsey Wixson is primarily known in the fashion industry for her unique look: her dramatic lips, playful pout and her trademark gap between her two front teeth. The public narrative Wixson and her representatives have crafted for her is a rather detailed one, even providing information about the dreams and aspirations of the young woman had she followed a different path. During her childhood Wixson wanted to follow a culinary or legal career.
Her professional goals became exclusively fashion-oriented in the brief outpour of success that occurred after Steven Meisel chose her for the cover of Italian Vogue. After the cover, Wixson was booked for two luxury brands, Prada and Miu-Miu, both as exclusives. Ever since, she is a widely recognized face and prominent model.
In an interview with WWD, Wixson discussed how she understands her path and her ascend to success. She single-handedly cites reading a Reader's Digest (RIP!) in a bathroom when she was 12 as the catalyst for her pursuit to become a model: "It was about how Bill Gates — the millionaires — got big. It was talking about how they took the chance and they took their opportunities and they took it to a whole other level."
*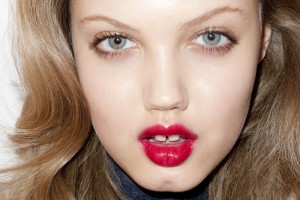 Do you ever look around at the world, noticing the people surrounding you? Wondering how they understand their existence, how their brain functions and to what degree their understanding of things is similar to yours?
I do. That is why this video-mosaic of the famous model Lindsey Wixson is possibly the most fascinating thing I have seen in the recent past. It bewilders me to see her and her responses to reporters asking her questions about her experience and opinions as she is preparing for fashion shows. Within about a minute, Wixson manages to fit these gems:
The colors today are gonna wake up. They're going to be, like, 'WAKE UP, GUYS!'
BEAAAAUUUTIFULLLL! Oh my god, look at this dress! It's Roberto Cavalli, it's crazy!
It's over the top, glamour, period-retro
I would like to become a pilot.
I feel like a woman from Mars… Obviously, I am, like, taking over the world. Pedal to the medal!