Wednesday, October 13th, 2010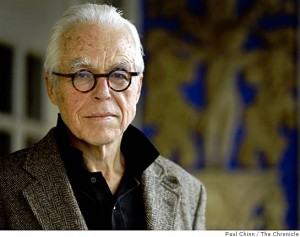 There's this guy I know who was raised by professional clowns in New Mexico. When we met seven years ago in New Orleans I was terrified of him but now he can be counted on to bring things to my attention that I would have otherwise missed, like this passage from the introduction to The House of Blue Leaves by John Guare.
I'm right here in the heart of the action, in the bedroom community of the heart of the action, and I live in the El Dorado Apartments and the main street of Jackson Heights has Tudor-topped buildings with pizza slices for sale beneath them and discount radios and discount drugs and discount records and the Chippendale-paneled elevator in my apartment is all carved up with Love To Fuck that no amount of polishing can ever erase. And why do my dreams, which should be the best part of me, why do my dreams, my wants, constantly humiliate me? Why don't I get the breaks? What happened? I'm hip. I'm hep. I'm a New Yorker. The heart of the action.  Just a subway ride to the heart of the action. I want to be part of that skyline. I want to blend into those lights. Hey, dreams, I dreamed you. I'm not something you curb a dog for. New York is where it all is. So why aren't I here?