microfiction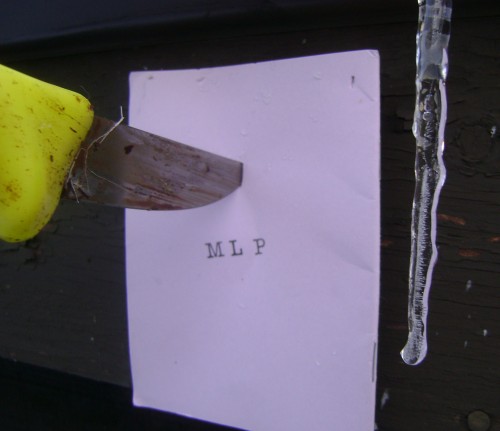 Jac Jemc all micro-fiction/poem (ah, genre, ala Charles Baxter: "…they are between poetry and fiction, the story and the sketch, prophecy and reminiscence, the personal and the crowd."). Short form. Something has happened, much of it off the page, much of it white space, white blizzard whirling around tight words. Residue. Stumble. Off the page one serious advantage of microfiction. Some see space. Some use the space (example Joseph Young, example Chelsea Martin). Example Jac Jemc.
Jac Jemc has a razor name and wears killer boots while out in Chicago.
Jac Jemc spits on rejection, polishes it up, tacks its forehead to this wall with a knife.
Jac Jemc opening page:
"Windows of humor roll down low & whistle

At our glorious legs & eyeball the stiff &

Enthronging death of accidents.

The humpbacked light of the moon is the

Funnel cloud of direction, sawn off & mighty.
Uncategorized /
10 Comments
December 30th, 2009 / 4:49 pm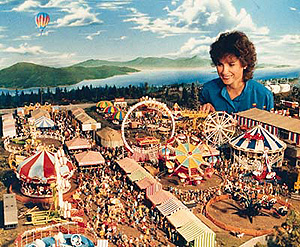 Frigg Magazine's All Microfiction Issue is out, featuring Kim Chinquee, Lydia Copeland, Kathy Fish, Scott Garson, Barry Graham, Tiff Holland, Mary Miller, Kim Parko, Jennifer Pieroni, Meg Pokrass, Joseph Young, and Randall Brown — the latter two whom debate on "What is microfiction?" (Why argue? The purple-quilled ladies of Fiction Factor provide the answer here.)
I always like how each writer is given their own front page e-bookish thing. My only commentary is I don't like the parenthetical word counts which precede each piece, kinda distracting. I also don't like it when editors ask for word counts. It's like — look. Just look at the story. Is it long or short? Do your eyes feel okay? What did you have for breakfast? Can you not do us the favor of doing a 'word count' in 'tools' in your 'word document' since you have 'fingers' and 'volition' and since you're such a curious person.
Sorry about that. Here's my point: read the new issue of Frigg, and good job everyone.