Penn State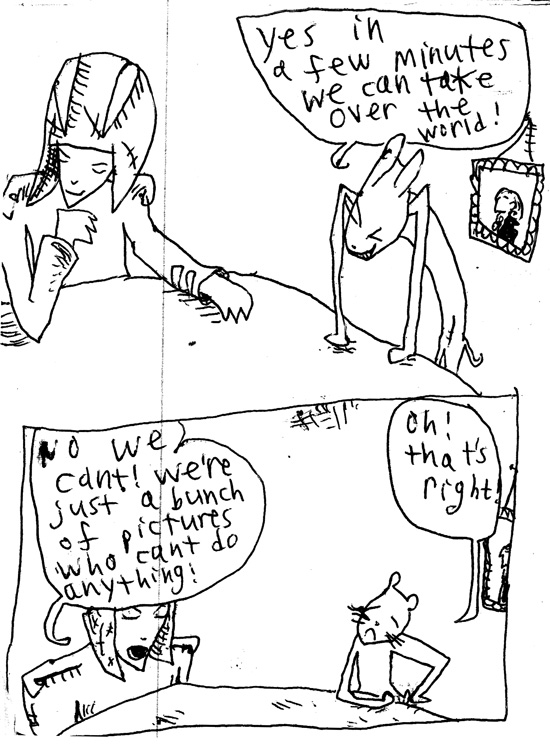 Tom and I both attended Penn State in the mid-to-late 1990s. After graduation we became friends, then gradually lost touch in the circus that is life. I recently decided to catch up with him again by interviewing him. Read on to learn about his collaborations with Sufjan Stevens, Danielson, Shara Worden, and Rosie Thomas, as well as his work for Nickelodeon, the Disney Channel, and the Cartoon Network; and above all else to see many examples of his mighty cartooning art. —Adam
A D JAMESON: If I remember correctly, we met in 1998 or 1999. I had just graduated from Penn State, where I'd found some of your minicomics at Comic Swap. I enjoyed them tremendously!
TOM EATON: I'm so glad you enjoyed them. You must have been the target audience. I put them out at Comic Swap, and some of the record stores.
ADJ: I remember specifically finding the Valentine's Day one, right around Valentine's Day.
TE: Good! I was proud of that one…