Monday, August 26th, 2013
*******************************************************************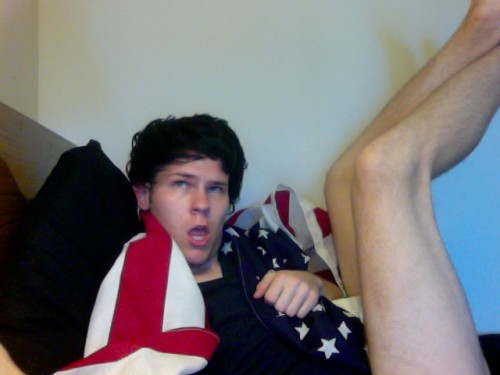 *******************************************************************
In this day and age when most people are so politically apathetic and so many writers (especially the deadbeat young) are loth to mix beautiful politics with their beautiful poetics it's more refreshing than a Mexican Coke (you know the ones with extra yummy sugar) to find a True Poetry Patriot like Paul Cunningham who sits squarely in American's Great Big Bulging Heart:
***
In amber waves of grain & purple mountains, above the fruited plain, Paul Cunningham, Paul Cunningham, God surely shed His grace on thee 
(—-from Paul Cunningham The Beautiful)
***
And, so, following but surpassing Joe Hall's Poetry Road, Reb Livingston's Poetry Home, and Carina Finn's Poetry Youth in sheer American Joy, Industry, Charity & Greatness this is the 4th such photo shoot/interview where, again, the only rule's that Paul has to answer in language from his manuscript-in-progress, The Stylets of Paul Sorbet

*******************************************************************

Besides Bruce Springsteen's "Born in the USA," Rammstein's "Amerika " (wunderbar!), The Ballad of Davey Crockett and all the rest of our beautiful and gauzy anthems what sort of ditties, aural-elevation sequences and rabid-hunting drum-beats (we have the right to bear! Yeah! we have the right to bear!) have you been listening to in the burning heart of your Poet Patriotism??