Rontel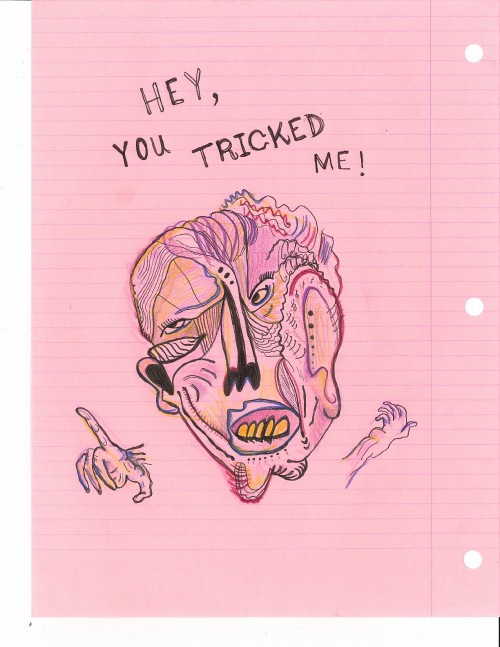 Electric Literature's Recommended Reading this week is an excerpt from Sam Pink's forthcoming novel, Rontel, which is coming Valentine's Day 2013 in print form from Lazy Fascist Press (kudos to Cameron Pierce!), as well as in a digital edition via Electric Literature. EL has also posted an animation of one of the sentences:
I found the excerpt hilarious and enjoyable and good. Sam is one of my favorite authors. I assume a lot of people who come to this site already love Sam Pink or suck, but if you don't know him, he is a very clever author, darkly comic with some other thing going on.
Some excerpts from the excerpt:

And also: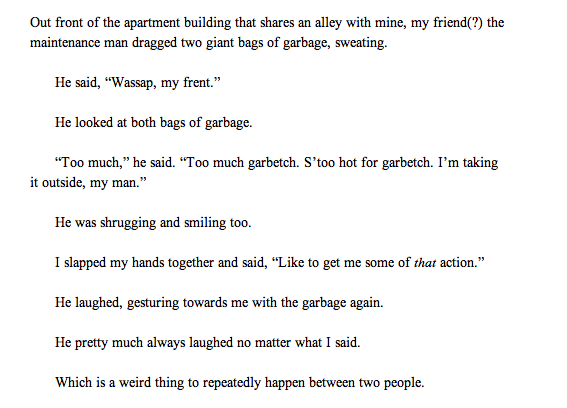 Viva Sam Pink!