Sanrio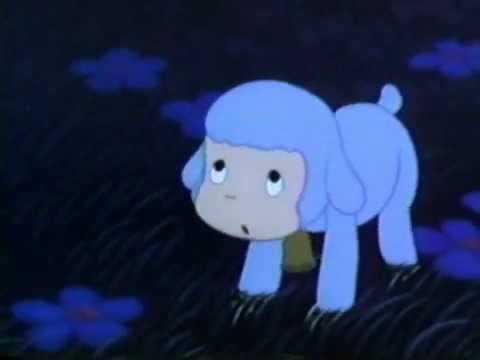 Ringing Bell. Have you seen Ringing Bell? I can't believe I didn't know about this film until a few weeks ago.
Ringing Bell (Chirin no suzu) is a Japanese film released in 1978 by Sanrio, the very same company that gave us Hello Kitty.
Ringing Bell is about a cuddly little lamb ("Ringing Bell") who is always getting lost, and whose mother therefore outfits him with (guess what?) a ringing bell.
Ringing Bell's mother warns Ringing Bell not to venture beyond the paddock, for fear of the wolf who lurks out there, being the mortal enemy of the lamb!
Can you guess what happens to Ringing Bell?