Sara Tuss Efrik
1.
In my last post about translation and Ali Taheri Araghi's anthology of contemporary, underground poetry from Iran, I pointed out that a big reason for the anxiety about translation comes form our literary establishment's anxiety about excess: Translation produces too many versions of too many texts, from too many lineages and too many languages.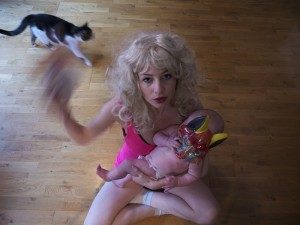 Just as the reaction against the threat of the plague ground is to constantly make canons and lists of the truly good, truly "legit" poetry (prestige is the opium of the poets), I see the same thing going on in translation: we make hierarchies. We want there to be a foreign canon which will be as stable as the US canon – though there's always a struggle to erect and maintain these canons since different people have different aesthetics and views.
Beneath this model and its anxieties we can sense what scholar-poet Susan Stewart has, in her wonderful book "On Longing" described like this: "… in the contextualist's privileging of context of situation we see a Romanticism directed toward a lost point of origin, a point where being-in-context supposedly allowed for a complete and totalized understanding." There is no origin where we can have "totalized understanding," no matter how much such writers wish to demonstrate mastery. In the plague ground of poetry, poets and translations infect each other, deform each other. We lose the sense of the true original, the gold standard of interpretation, the master taste. READ MORE >
(Persona Peep Show by Sara Tuss Efrik and Mark Efrik Hammarberg)
**********
Over at Montevidayo James Pate wrote the following about Persona Peep Show:
Persona Peep Show is an incredibly visceral work, and, as such, I can imagine it making some parts of the American poetry scene uncomfortable. It's easy to imagine the standard criticisms: it's too grotesque, too image-based, it's too pleasurable (in a funhouse sort of way), it doesn't properly "critique" or distance itself from XYZ. Its use of fairytale is anachronistic, and therefore conservative (God forbid we should ever disturb the laws of Hegelian-inflected historical linearity). And yet this video makes such criticisms seem old-fashioned and academic. As I've written about before on Montevidayo, there is a strong contemporary tradition in the art scene of masquerade, theatricality, excess, color. Jack Smith, Cindy Sherman, Matthew Barney, Ryan Trecartin. And a film like Persona Peep Show is very much related to that sensibility.
And in the comments section of that post Johannes Göransson adds:
Just the mere move of poetry into the video image is already a challenge to a US poetry which for so long has seen itself as inherently ethical precisely in opposition to the spectacularity of film, video etc.
**********
In an earlier Monteviday post–Adventures with weird rabbits and dismemberments: Sara Tuss Efrik's deformation zone-–Göransson described Efrik's work (written and video) as an investigation of "wound culture" and found one of her "Automanias" to be "a constant tension between the many and the singular, the diary-narrative and the forces that break apart the body."
It's not hard to see that "too much" dismemberment, "too much" of weird rabbits, etc, would make a conservative and old-fashioned Poetry Community uncomfortable but I'm particularly struck by Göransson's contention that the "the mere move of poetry into the video image" would create some discomfort in the same stodgy circles that view themselves as "inherently ethical in opposition to the spectacularity of film, video etc."
Perhaps since Art and Ethics have been on my mind a bit lately (see my recent Abramson Debacle post as well as its comment thread) I'm tickled here, particularly, by the the sense of righteousness at play. The sense of a moral superiority.
********
But are these Automanias and Videos too much for American Poetry Circles ?? Some of them ?? Most of them ??
**********
The new ACTION YES contains two more Efrik videos and you can check out some of the Automanias here in an earlier issue.