Tuesday, December 20th, 2016
Last night, Nicolette and I were getting ready to see Joy Williams at the Folger-Shakespeare Library in D.C. We made and ate dinner, then Nicolette made a Twitter. I was so happy. I love it when people make Twitters. She chose her profile picture and header picture, then asked what her first tweet should be.
I suspect that everyone who has wholly dismissed Twitter has done so only after creating a profile and, after much inner turmoil, was unable to conquer the bleak anxiety of The First Tweet. Does a person just tweet a variation of the seemingly inevitable 'first tweet' tweet? Does s/he ignore the obvious and awkwardly, just, what? Start? Interested in how other people handled it, we found a website that let us type in the usernames of various writers, and see their first tweets. It was really entertaining, so we compiled a "Best Of" list containing some of your favorite author's first tweets.
Enjoy!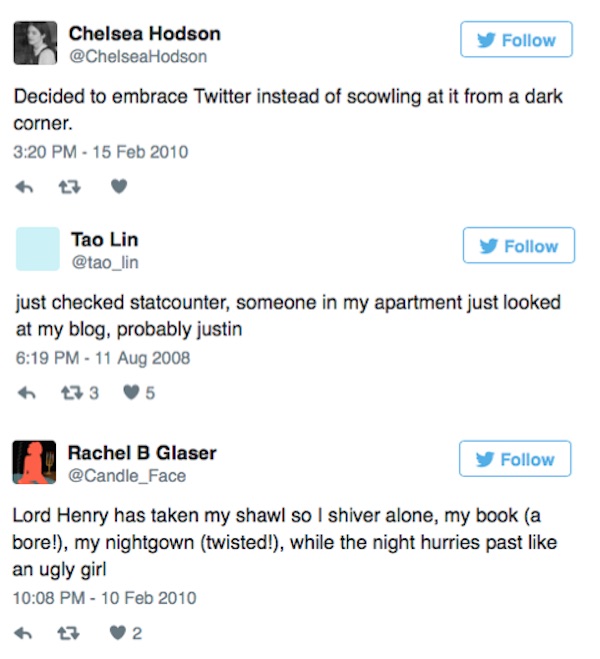 (more…)