Blake Butler
5 More Thangs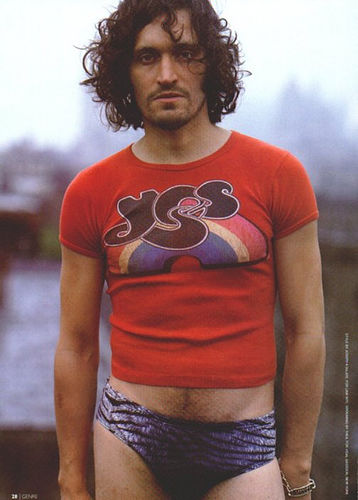 1. Nice interview with Eric Skillman, a designer for Criterion DVDs.
2. If you've never happened upon Vincent Gallo's merchandise site, his personal services, are something else. Oldie but goodie. Here's Yes + Briefs —>
3. Watched Shutter Island the other night. B-. Finally Scorsese's made a movie I won't be watching again and again. Memory twist? Really? I guess everyone gets old.
4. If you have questions for Hiromi Ito, author Killing Kanoko, drop them in Johannes's comments here.
5. The new round of Significant Objects, raising funds for Girls Write Now, is live, with texts written around weird objects by quite a list of people (including our own Justin Taylor, favorites Evenson, Moody, Mellis, Dalton, Greenman, and live right now myself). Watch out and do a bid!
Tags: eric skillman, shutter island, significant objects, vincent gallo
19 Comments