vincent gallo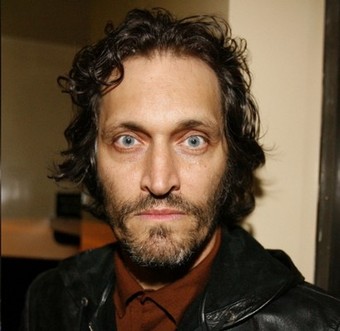 Did I call him a pig? If I called him a pig, then he's a pig.
I`m not an artist, I`m a hustler. As a hustler I`ve done many things. You should really believe it when I tell you that, `cause I`m not being sarcastic. I`m a total hustler.
Interviewer: How important is fashion and fashion week for you? Gallo: Nothing that we're doing on the planet is important.
I'm sorry I'm not gay or Jewish, so I don't have a special interest group of journalists that support me.
I constantly try to reinvent my sensibilities and my ideas. I enjoy some of the satisfaction that I get when I feel good about what I've done. But the process is quite lonely and quite painful.
I never apologized for anything in my life. The only thing I'm sorry about is putting a curse on Roger Ebert's colon. If a fat pig like Roger Ebert doesn't like my movie, then I'm sorry for him.
I stopped painting in 1990 at the peak of my success just to deny people my beautiful paintings. And I did it out of spite.
I`m the happiest the saddest guy in the world can be.
I told you, I`m an extremist. Even in art, if my work wasn`t 50 times more interesting than me and my petty life, it would be useless.
I do it for the money now. What gets you there maybe are simple things: survival, ego, and revenge.
Tarantino is a collage artist.
Hey Paula (critic) go ahead and write whatever it is you want, because you're next in line for a curse.
One has to be slightly unpopular to have a profound vision.
I don`t trust or love anyone. Because people are so creepy. Creepy creepy creeps. Creeping around. Creeping here and creeping there. Creeping everywhere. Crippity crappity creepies.
Nick Antosca
—
Wow… an old audio interview with Vincent Gallo, which is mesmerizing in its relentless mad-dog shit-talking.  Gallo shoots venom at Spike Jonze, Sofia Coppola, Francis Ford Coppola, Jason Schwartzman… I guess he really doesn't like that family?  Other topics include Mickey Rourke's face, alleged incest in the Roberts family, Abel Ferrara's crack addiction, Eric Roberts's face, Kirsten Dunst being fired from one of his movies, and why he hates giving credits in movies.  (via Jeff Wells)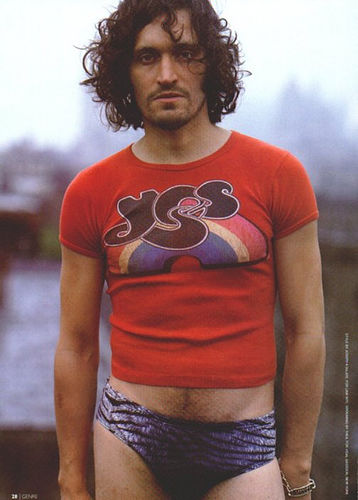 1. Nice interview with Eric Skillman, a designer for Criterion DVDs.
2. If you've never happened upon Vincent Gallo's merchandise site, his personal services, are something else. Oldie but goodie. Here's Yes + Briefs —>
3. Watched Shutter Island the other night. B-. Finally Scorsese's made a movie I won't be watching again and again. Memory twist? Really? I guess everyone gets old.
4. If you have questions for Hiromi Ito, author Killing Kanoko, drop them in Johannes's comments here.
5. The new round of Significant Objects, raising funds for Girls Write Now, is live, with texts written around weird objects by quite a list of people (including our own Justin Taylor, favorites Evenson, Moody, Mellis, Dalton, Greenman, and live right now myself). Watch out and do a bid!
Brian Butler's Night of Pan, starring Vincent Gallo and Kenneth Anger for onedreamrush

Ryan Trecartin's A Family Finds Entertainment (in 5 parts)