Jimmy Chen
Friends: In Which People Who Don't Know Eachother Try to Get Along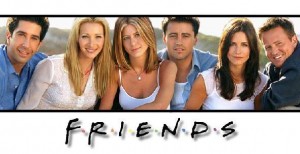 Perennial provocateur and imminent instigator P.H. Madore, has written A Wordless Threat of Kung Fu Reprisal,  featuring Htmlgiant contributors and other likely lit world suspects.
An exceprt:
Ken Baumann struck the bartender called J. K. very hard with a dead fish he'd had wrapped in recycled chapbooks specifically for such an occasion. The bartender dropped the champagne bottle. Jackie Corley shrieked and said, "Fuck this, I'm getting back to work!" Nick Antosca smiled. Ken Baumann said, "No posit, no colony, motherfuckers!"
Mmm…I wonder if J.K. stands for 'just kidding.'
Personally, I welcome such satirical takes on me, and hope — god I hope — others feel the same about them.
P.H. Madore is off to Iraq soon, so be nice. Gawd bless you Madore, and Amerika.
Tags: Democracy in Iraq, internet drama, P.H. Madore
50 Comments