Jimmy Chen
Irresponsible Book Reviews
[The following book reviews are of books which have not been read, their commentary based solely off of the cover art, cultural projection (i.e. other book reviews, hearsay, author shtick, just "that feeling"), and the book's title.]
Mao II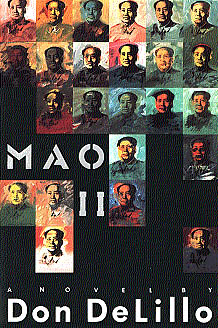 With the success of Mao (now known as "Mao I"), DeLillo just had to milk Mao II, which like most sequels (e.g. Karate Kid II, The Hangover II) is basically the exact same story taking place in Asia — which brings us to DeLillo's story of a schizophrenic 20 lbs. overweight Chinese communist who thinks he's a Warholian version of himself. The narrator wanders around all day self-obsessed by lyrical thoughts with vague allegorical tendencies; that and he likes wearing girl's underwear. If this sounds like Murakami, you're in the wrong country. Asian people may all look the same, but the street signs differ. DeLillo's captivating portrait of the fragmented individual is coaxed by his succulent, yet restrained prose. There is a difference between non-American and un-American, and while our conservative folk may accuse him of the latter for his unflinching accounts of post-America, his expanded look into the universal human, in their commonality, makes complete humans of us all. Awesome Dim Sum scene in Chapter 5, just saying.
—
My Ántonia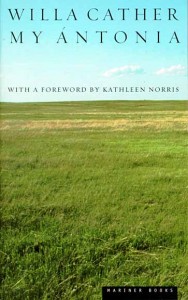 The unnamed narrator is forever lost in a Microsoftian landscape, a kind of inverted-Beckettian "outsideness" without the alcoholism and turtleneck, who is fated to "end task" and "ctrl-alt-delete" unsuccessfully until an onslaught of allergies (which explains the glowing blurb from Zyrtec). This is not Cather in the Salingerian rye, but Cather in Whitmanian grass. It is unclear who Ántonia is, but the feminine grammatical suffix leads the reader to believe she is a woman. As for the accent mark, that's just annoying. The MS office motif runs throughout the entire novel, clarified by a particularly self-conscious scene in which the narrator, who admits to being one "Willa Cather" in a seven page footnote, goes on to talk about how she's lost 40 minutes worth of draft material because "fucking" [her word, not ours] MS word crashed again. Those who claim she wears a white bandana fail to recognize that it's just a rag. Cather, a farmer who never cared for sunblock, understand fields, and does well to instill a pre-lawnmowing in the reader, describing each long blade of glass with the repose that comes from being an old lady.
—
Lunar Park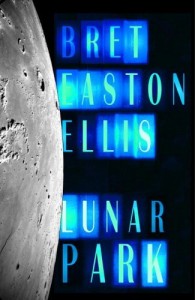 Bret Easton Ellis has outdone himself by crossing over genres to this sci-fi thriller. Written over the coarse of five months in the Seattle Space Needle, Ellis has created an airless and unknown yet strikingly familiar world on the moon, all evocative of his earlier more terrestrial concerns. A group of nihilists in their mid-twenties in "Moon Angeles" engage in unprotected sex, moderate-to-severe drug use, and hair gel; an account executive in a reputable firm murders a bunch of Moonwomen; and some people short of ideas decide to make a movie out of it all. Little do we know, until the ending (the one with Brad Pitt w/o a shirt, if you've seen the movie already), that Lunar Park is not a district or public park, but Ellis's Korean pseudonym, who immigrated to the United States when he was 8 years old; thus, to quote the New York Times Book Review, "Ellis' alien is himself, a Resident Alien whose green card is embossed with better fonts than that other person's." A special nod to Ellis for Lil' Kim Chi, the girlfriend. Buy this book, try to get it signed, before the INS comes after him.
—
Henderson and the Rain King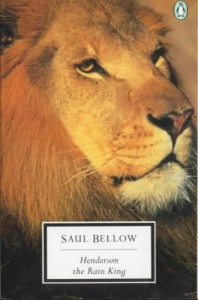 This allegorical novel about global warming takes place in Africa, where things fall apart, where all the ice has melted, its inhabitants slowly going crazy, dancing around a drum circle without a drum, unless you include the skull of the recently departed. Henderson (the dad from The Lion King) is a talking lion who befriends an imaginary penguin claiming to be a publisher's mascot. The dialog is somewhat didactic, a measure of Bellow's senility, who lost his subtlety when he replaced the ribbon in this typewriter. "I feel exiled, the ice has melted, and I have no home," the penguin says. "Christ, just find a god damn random house," the lion replies. One suspects Bellow is still bitter about his rejection from the invoked publisher, who contacted us this morning saying "We don't like talking narrators, especially lesbians." In a final fit of self-prophetic irony, Bellow, last week at his book release party, choked on two ice cubes taking down his Gin n tonic a little too quick. Lucky for him, they melted in time.
21 Comments