Blake Butler
Amelia Gray's Museum of the Weird
This is one for the decade, and came out today. You are going to need at least 1-3 copies. I'd say more but you probably already know. Or here are blurbs.
"Amelia Gray's Museum of the Weird is a cabinet of curiosities—a talking armadillo, a serial killer named God, a woman who amputates her toes for dinner, a man married to a paring knife—this collection of stories is so good and funny and wondrous that I couldn't look away from her dark and curious imagination."—Michael Kimball

"To say Amelia Gray belongs in the hilariously inventive hallows of Ann Quin and Rikki Ducornet would be to miss her light. This book is gleaming evidence of the author as a trophy case unto herself, wrought of magic equally surprising, wicked, giddy, and loaded with a megaton of Boom."—Blake Butler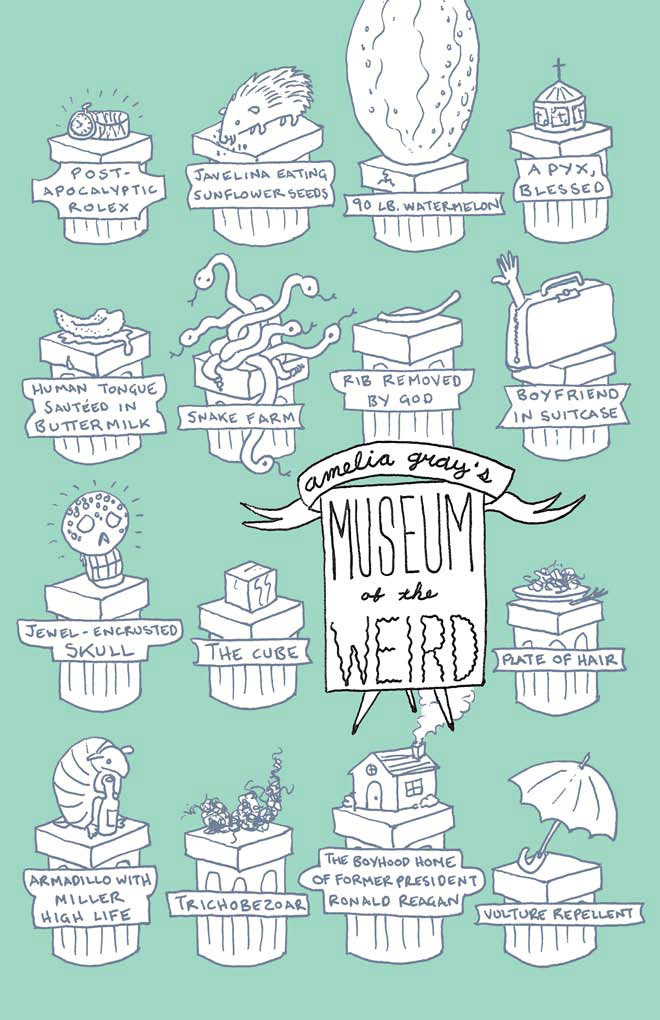 [Here is a sample text from the book: There Will Be Sense.]
Get get now. Do the get. Get the real: straight from FC2.
Or also available here.
Tags: amelia gray, fc2, museum of the weird
89 Comments