amelia gray

Literature Party in Seattle tonight should be fun. If you're at AWP, please come!
It's a benefit party to support APRIL Festival, which is a big organization for making books awesome in Washington state. It's at FRED Wildlife Refuge and doors open at 9. It's not too far from the convention center. Tickets are $10 at the door.
It's sponsored by FSG Originals and Submittable and yours truly, HTMLGiant. Vouched is putting in a pop up bookshop, and if you buy a book there, FSG Originals will give you a free one of their books.
Capacity at the venue is 450 souls, but I think you'll be able to get in. However, I have overheard many people at the bookfair talking about how this is the one event they're sure they're going to.
Melissa Broder is reading. And Sommer Browning. And Amelia Gray. Those three people are three of my favorite, favorite people at AWP, a big thing filled with favorite people. Those three people are amazing performers of important writing.
Writing is a way to express ideas, and Melissa, Sommer and Amelia have the best ideas. Hearing them read inspires me, every time.
And after they read, there will be a big dance party featuring local Seattle DJs.
I'm in a big house where many of us HTMLGiant writers are staying. I think there are 12 of us staying here. John Dermot Woods just got out of the shower. He doesn't write for HTMLGiant actually, neither does Spencer Madsen or Mira Gonzalez. Last night Mike Young came home from his reading and fell over a chair. There's a hot tub at this house and I think there were 8 or so people in it last night at the same time. Downstairs Amy McDaniel is preparing a brunch for 50 people. I can hear Tim Sanders making Gene Morgan laugh loudly.
Come to Literature Party tonight?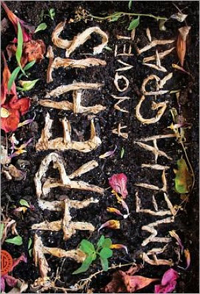 Threats
by Amelia Gray
FSG Originals, February 2012
288 pages / $14  Buy from Amazon
You're in someone else's body but you're not really in someone else's body, you're in your own body, lying next to someone else's body. "An embarrassment of childhood odor" – is it coming from your body? – steams around you, and you may or may not be wearing a fireman's suit. This is what it feels like when Franny dies.
Franny: a large woman who wears five layers of lipstick and "smells like stones." Franny: your wife. How she died, although you were there with her when she did, remains a mystery, even to you. A mystery: this is what it feels like to live.
This is also what it feels like to read Amelia Gray's debut novel, Threats, out from Farrar, Straus and Giroux last month. To read it is to succumb to the emotional torpor and physical disorientation that is life after the death of a loved one. This means: a fair amount of hallucination, an undertone of deep sadness, intermittent boredom, and shots of curious paranoia. This means: laughing out loud and worrying that you shouldn't be laughing because, hello, someone died and life is sad. This means: being as confused as David (our numb hero) is when he receives the "threats" the book is named for, finding a terrifying note in the crack behind the mirror, not worrying about what it means, or else worrying a lot, wondering who the hell has left it for you, who might be out to get you, and if Franny might be – tragically, for that would mean she's left you – still alive.
Comments Off

on Composing the Decomposed: A Review of Amelia Gray's Threats
April 13th, 2012 / 12:00 pm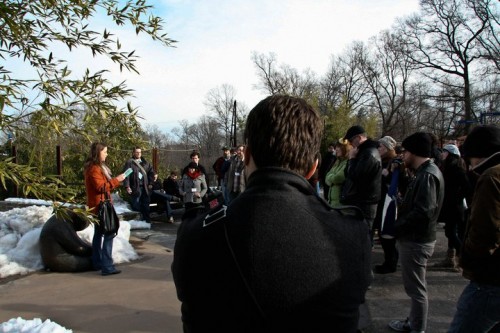 Amelia Gray is the author of AM/PM (Featherproof Books) and Museum of the Weird (FC2). Her first novel, THREATS, is due Winter 2012 from Farrar, Straus and Giroux.
The Concept Flash is not about an emotion (that would be expressionism, aka Kafka), but rather something larger, an idea.
The idea is then set, into concrete.
The logic of the idea follows the dialectic of the concept. This can assist you, in a structural sense, or even with the setting, characterization, narrative, etc. The attributes of the concept can be appropriated for technique within the flash. The concept flash is infinite in its manner. You could write a lifetime of these: ideas in our lives represented as things. Stop digging holes with your fingers. I am offering a type of shovel. OK, a spoon.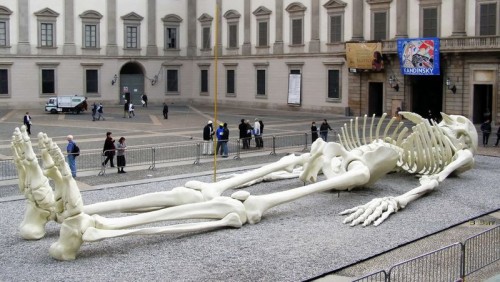 Will you shut up and provide an example?
Yes, I will provide an example.
Cube by Amelia Gray.