HTMLGIANT / amelia gray
Adam Robinson

Literature Party in Seattle tonight should be fun. If you're at AWP, please come!
It's a benefit party to support APRIL Festival, which is a big organization for making books awesome in Washington state. It's at FRED Wildlife Refuge and doors open at 9. It's not too far from the convention center. Tickets are $10 at the door.
It's sponsored by FSG Originals and Submittable and yours truly, HTMLGiant. Vouched is putting in a pop up bookshop, and if you buy a book there, FSG Originals will give you a free one of their books.
Capacity at the venue is 450 souls, but I think you'll be able to get in. However, I have overheard many people at the bookfair talking about how this is the one event they're sure they're going to.
Melissa Broder is reading. And Sommer Browning. And Amelia Gray. Those three people are three of my favorite, favorite people at AWP, a big thing filled with favorite people. Those three people are amazing performers of important writing.
Writing is a way to express ideas, and Melissa, Sommer and Amelia have the best ideas. Hearing them read inspires me, every time.
And after they read, there will be a big dance party featuring local Seattle DJs.
I'm in a big house where many of us HTMLGiant writers are staying. I think there are 12 of us staying here. John Dermot Woods just got out of the shower. He doesn't write for HTMLGiant actually, neither does Spencer Madsen or Mira Gonzalez. Last night Mike Young came home from his reading and fell over a chair. There's a hot tub at this house and I think there were 8 or so people in it last night at the same time. Downstairs Amy McDaniel is preparing a brunch for 50 people. I can hear Tim Sanders making Gene Morgan laugh loudly.
Come to Literature Party tonight?
Web Hype
/
6 Comments
February 28th, 2014 / 12:58 pm
Seth Oelbaum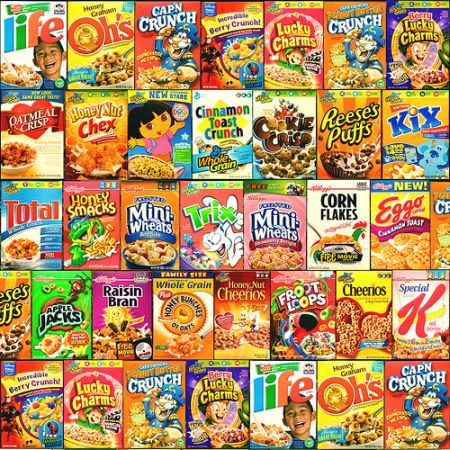 Once I read Amelia Gray's first novel, Threats.
I wanted to read it because I like threats, since they connote violence. I also wanted to read it because Amelia Gray is such a pretty name. Four out of the six letters in Amelia are vowels, the prettiest variety of letters. And gray is one of the best colors, being the color the sky turns when it's stormy out.
The stars of the novel are a husband and wife, David and Franny. It was really refreshing to see a novel about a traditional husband-and-wife couple, especially nowadays, with so many liberal losers French kissing the tushies of same-sex couples.
Being traditional (i.e not a bisexual weirdo) is not synonymous with being bland. David and Franny are quite exceptional. A former dentist, David had "a keen ability to sense weakness prior to its development." David can foresee when a tooth is about to be terrible before it actually is terrible. As for Franny, she's dead. Being dead is much more special than being alive. Randi Zuckerberg, Sherly Sandberg, Kenneth Goldsmith — they're all alive. Are they special? No.
Amelia's narration of the peculiar couple's tale is lucid. Using neatly constructed moments, Amelia discloses how eerie this boy and girl are. There's one scene in which David takes out all of the old, neglected freezer food and starts to put it in his tummy. "There were bricks of ground beef fuzzed over with frost," says Amelia, in a splendid sentence, where two words begin with "b," two words start with "f," and every word but one is a taut syllable.
Franny, who worked at a salon before dying, met her husband at the grocery store. The grocery store is an endearing place. It's where one purchases hot cocoa, cookies, and other delicious delicacies.
Besides Franny and David, Amelia's story contains lots of other captivating characters. There's a contemplative popo named Chico, a girl who resides in David's wasp-wrought garage, and a boy in search of sugar cereal.
As for the threats that David continues to uncover, you should read Amelia's book to find out about them.
Author Spotlight
/
5 Comments
November 20th, 2013 / 1:35 pm
A D Jameson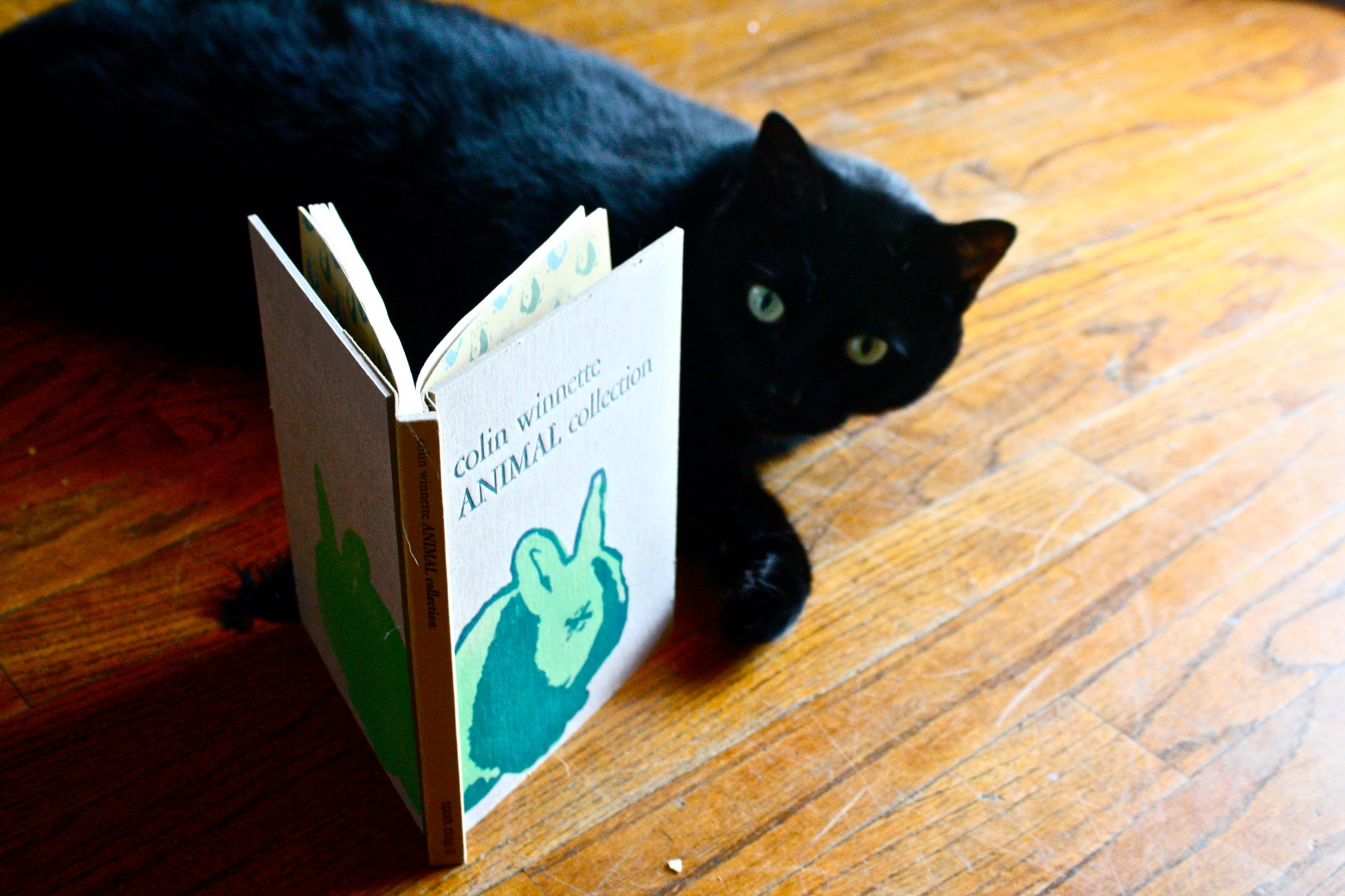 ADJ: Hi, Colin.
CW: Hi, Adam.
ADJ: Let's talk about your new book, Animal Collection.
CW: OK, but I think Adam Robinson has already posted something. Does HG have a policy against there being two posts on the same topic?
ADJ: No, it's OK so long as both guys are named Adam.
… But let's you and I make small talk, instead. You moved to San Francisco recently. How's that been working out?
CW: I went to Target today for bookshelves—
ADJ: They have Targets in San Francisco?
CW: They do! The San Franciscan Targets.
ADJ: Have you heard what James Howard Kunstler said about Target?
CW: No, what?
Author Spotlight
/
No Comments
December 10th, 2012 / 8:01 am
Janice Lee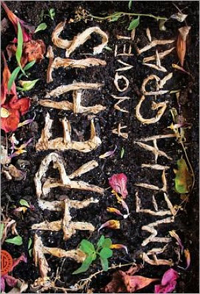 Threats
by Amelia Gray
FSG Originals, February 2012
288 pages / $14  Buy from Amazon
You're in someone else's body but you're not really in someone else's body, you're in your own body, lying next to someone else's body. "An embarrassment of childhood odor" – is it coming from your body? – steams around you, and you may or may not be wearing a fireman's suit. This is what it feels like when Franny dies.
Franny: a large woman who wears five layers of lipstick and "smells like stones." Franny: your wife. How she died, although you were there with her when she did, remains a mystery, even to you. A mystery: this is what it feels like to live.
This is also what it feels like to read Amelia Gray's debut novel, Threats, out from Farrar, Straus and Giroux last month. To read it is to succumb to the emotional torpor and physical disorientation that is life after the death of a loved one. This means: a fair amount of hallucination, an undertone of deep sadness, intermittent boredom, and shots of curious paranoia. This means: laughing out loud and worrying that you shouldn't be laughing because, hello, someone died and life is sad. This means: being as confused as David (our numb hero) is when he receives the "threats" the book is named for, finding a terrifying note in the crack behind the mirror, not worrying about what it means, or else worrying a lot, wondering who the hell has left it for you, who might be out to get you, and if Franny might be – tragically, for that would mean she's left you – still alive.
Reviews
/
No Comments
April 13th, 2012 / 12:00 pm
Brooks Sterritt
Today seems quiet. Everyone is probably packing?
Threats by Amelia Gray is out, and I can tell you it'll do to your head/brain/skull all things promised, and more. (I had the pleasure of reading an advance copy, borrowed from someone who had borrowed it [now I have my own], but it is available HERE)
Picador has been reprinting the novels of Donald Antrim with new intros: George Saunders (The Verificationist), Jonathan Franzen (The Hundred Brothers), and Jeffrey Eugenides (Elect Mr. Robinson for a Better World). Elect Mr. Robinson… will be out this June.
Kaleidoscope is a randomized novella by Jianyu Pên.
Madras Press recently released a special edition of "Stone Animals" by Kelly Link, with illustrations and a letterpressed cover.
The second issue of The Coffin Factory just came out, with work by Aimee Bender, Lydia Davis, Edwidge Danticat, Justin Taylor, Adam Wilson, etc. (more later)
The Guggenheim has digitized many of its (out-of-print) publications.
Redivider FINALLY (yes I'm calling you out) has an updated website with the new issue, featuring the talented Mike Young, Mary Miller, J.A. Tyler, Melissa Broder, etc. The cover is nice: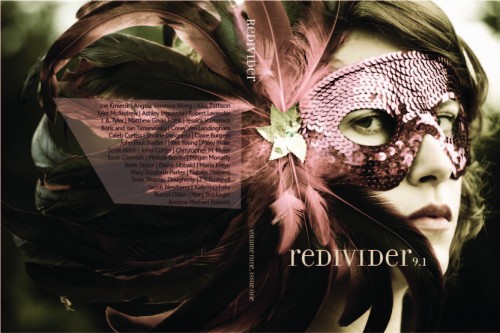 Some of these things will be available at AWP. Do you think someone will write a blog post soon called "AWP recap?" What if that didn't happen?
Author News
&
Roundup
&
Web Hype
/
9 Comments
February 28th, 2012 / 6:03 pm
Sean Lovelace
2. What you want is reliable quality. Like a Glock. The new Diagram is up. I enjoyed Scott McFarland's "Teenagers with Glocks," a take/homage on We Real Cool, a poem Gwendolyn Brooks grew to detest, to not want to read, to not want as her "one hit." But come on, Gwen. Most poets have zero hits.
1. Rather than trimming their sails, a number of independent booksellers are taking a page from Amazon by producing titles themselves.
3. NANO fiction winter sale all that.
12. How to tie the 5 best fishing knots: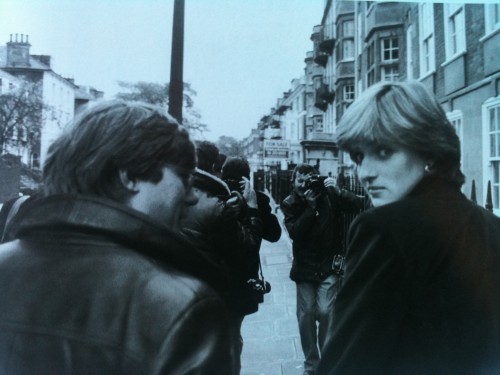 5. I see maybe (emphasize maybe) 2 films a year, as in going to actual movies. I saw Dragon Tattoo thingy. I did not leave depressed. Plot (and this is a plot heavy film) pretty much held together. Acting was passable by today's standards (Rooney Mara very strong). Cinematography didn't utilize the setting as it could/should have, but it wasn't weak or distracting/jarring. So then I stumbled on Nordic Noir. Why would Nordic Noir be so literate/popular?  Because:
Norway remains, in most people's consciousnesses, the most imposing of the Nordic countries, with the ancient legacy of the Vikings still casting a shadow over the country (and foreign perceptions of it).
Many of us do seem to be having an Ingmar Bergman moment right now. We love to slouch on our IKEA sofas watching the characters in "Mad Men" as they ruminate on the loneliness and impotence of their lives while staring silently off into darkened rooms filled with Danish modern furniture.
Three factors underpin the success of Nordic crime fiction: language, heroes and setting.
OK
6. The biggest obstacle to me publishing Wild Grass was finding the courage to self-publish. So many people told me it was a bad idea, but deep down I knew it was what I wanted to do.
7. Look, a Caitlin Horrocks story at the Paris Review. Read this. 
8. Need a resolution? I suggest never leave "the house without a gun, a knife and a flashlight" Indeed. Lives saved. Or you could just tip properly.
9. Oliver Stone (yes, him) talking about writing in a way maybe we haven't seen so much? You should probably go ahead and watch this (and the first part). Audience questions, sometimes conflict, a nuanced and, well, interesting Q & A. Be sure to check out the SPAZ "little boy" at 5 minute mark. Wow.
10. How about Amelia Gray rocking the LA Times? She has a 'face to watch.' I agree since her face is highly watchable and her prose is highly readable. Gray is actually my current most-given-book-to-promising-students book I give. And it always works. She rocks them. She is the "gateway drug" to better reading, me thinks.
Author Spotlight
/
6 Comments
January 3rd, 2012 / 11:48 am
Sean Lovelace
And the trouble people took to attach a modern-sounding label to these texts and to create a special genre-haven't there been short texts since way back when? So people were, perhaps they still are, fidgeting with blaster, sudden fiction, flash fiction, prose poem and attempting to segregate these texts. The quality of the thing ought to be foregrounded. -Diane Williams
I believe a reader must work harder in interpreting flash, filling in those gaps with his or her own experiences. -Kim Chinquee
I love the immediacy of the medium–of reading a story that is not only compressed, but memorable in the images that are presented. -Meg Tuite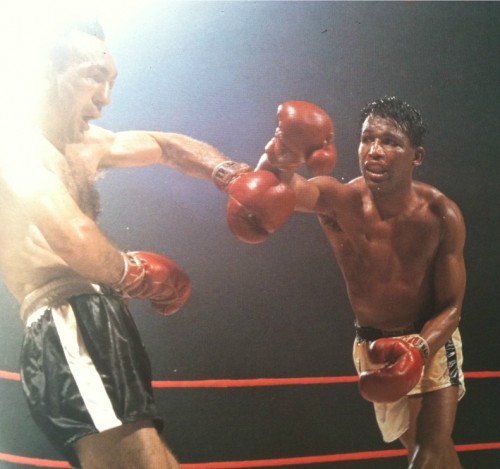 I had long admired the very short stories of Kafka, Borges, Hempel, others, before I gave the idea of length any real thought. -Pamela Painter.
I've been very interested to see what different writers have done with the very short form. It can go in so many directions, and whether one chooses a sort of mini-essay or mini-narrative or prose poem, meditation, etc., each will be quite different because the mind of each different writer comes through so clearly–the writer's way of thinking, viewing the world, and then of course his or her way of handling language. In such a short form, each word has to be right. -Lydia Davis
I think my stories start fairly short, somewhere in the neighborhood of 200-300 words, and often stay there. -Chella Courington
I've always read the shortest stories I could get my hands on. It's always appealed, the power to receive the full scope of a piece, to tour all the feelings the writer wants you to feel in one uninterrupted moment. It's so easy to be brutal without consequence to characters in the shortest form. -Amelia Gray
I also think it's the least egotistical form of writing. Not a lot of show-offs go into writing flash. None that I know anyway.  -Mary Hamilton
Author Spotlight
&
Random
/
4 Comments
October 6th, 2011 / 10:35 am
Roxane Gay
No Perch does readings in unusual places. Here, Amelia Gray reads from Threats on a moped. (That video quality? How on earth?)
Mule & Pear is a new book of poetry by Rachel Eliza Griffiths and has a book trailer I really love which is saying something because I do not care for book trailers.
Author Spotlight
/
12 Comments
August 23rd, 2011 / 4:27 pm
Christopher Higgs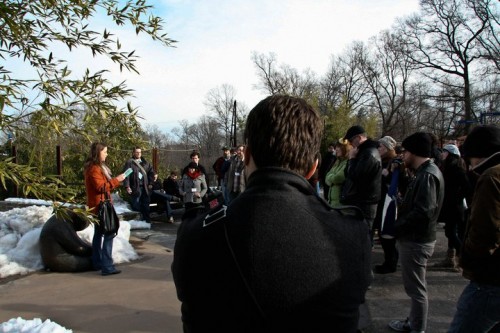 Amelia Gray is the author of AM/PM (Featherproof Books) and Museum of the Weird (FC2). Her first novel, THREATS, is due Winter 2012 from Farrar, Straus and Giroux.
Random
/
14 Comments
March 25th, 2011 / 11:41 am
Sean Lovelace
The Concept Flash is not about an emotion (that would be expressionism, aka Kafka), but rather something larger, an idea.
The idea is then set, into concrete.
The logic of the idea follows the dialectic of the concept. This can assist you, in a structural sense, or even with the setting, characterization, narrative, etc. The attributes of the concept can be appropriated for technique within the flash. The concept flash is infinite in its manner. You could write a lifetime of these: ideas in our lives represented as things. Stop digging holes with your fingers. I am offering a type of shovel. OK, a spoon.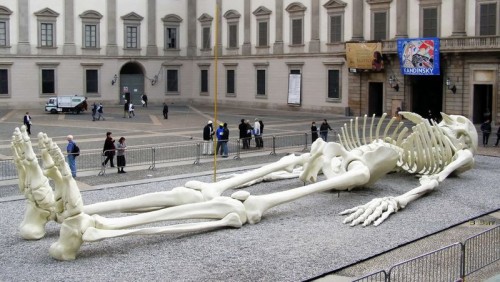 Will you shut up and provide an example?
Yes, I will provide an example.
Cube by Amelia Gray.
Craft Notes
&
Random
/
5 Comments
March 2nd, 2011 / 4:45 pm