Seth Oelbaum
A Little Video For My First Chapbook, macey [triolets], and A Picture of Mittens
My first chapbook, macey [triolets], has been published by Birds of Lace, and may be purchased now for five U.S. dollars.
I made a little video for it featuring music by DMX and Sisqo
Also, the weather is finally freezing, so everyone can wear mittens, and mittens are so cute,  you absolutely have to post pictures of outfits that include them.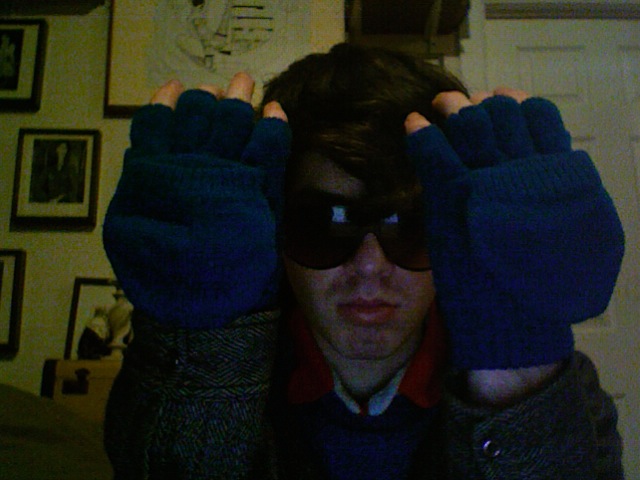 Clothing Credits: mittens by Urban Outfitters, coat from a shop in Missouri, vintage sweater, Penguin collar, sunnies from a Chinese person's store on the Lower East Side.
Tags: birds of lace, Chapbook, dmx, fashion, Gina Abelkop, macey [triolets], mittens, sisqo, sunnies