Justin Taylor
Ariana Reines Week, Part 1: My Heart Laid Bare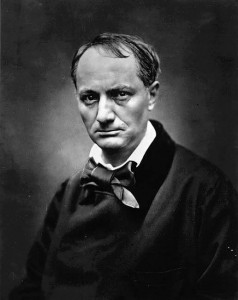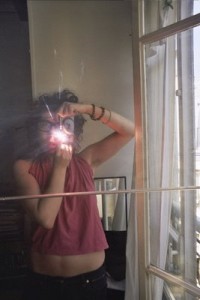 All this week I'll be posting small chunks of the thousand and one new books translated and/or written and/or published by Ariana Reines. We begin with Reines's new translation of Charles Baudelaire's My Heart Laid Bare, published in newspaper format by her own Mal-o-Mar Editions.
In a brief introduction to the work, Reines explains: "The text of My Heart Laid Bare consists of notes toward an autobiographical work that Baudelaire did not live to complete, according to Poe's dictum 'If any ambitious man have a fancy to revolutionize, at one effort, the universal world of human thought, human opinion, and human sentiment the opportunity is his own–the road to immortal renown lies straight, open, and unencumbered before him. All that he has to do is to write and publish a very little book. Its title should be simple–a few plain words–"My Heart Laid Bare." But–this little book must be true to its title.' […] None of these fragments was prepared by Baudelaire for publication, and though they appeared posthumously under various expurgations, their intimacy and ultimate incompleteness will make misprision and outright error, with respect both to interpretation and to translation, more or less inevitable." What else could you ask for, really? Below the fold, I pick out some favorite fragments.
45 MY HEART LAID BARE

What is love?

The need to exit the self.

Man is an adoring animal.

To adore is to sacrifice and prostitute oneself.

Also all love is prostitution.
71 MY HEART LAID BARE

As a child, I wanted to either be pope, but a military pope, or an actor.

The pleasure I derived from these two hallucinations.
18 MY HEART LAID BARE

One must work, if not according to taste, at least according to despair, since, as proven, working is less boring than amusing oneself.
33 MY HEART LAID BARE

Theology.

What is the fall?

If it is unity become duality, it's God who fell.

In other terms, wouldn't creation be the fall of God?

—-

Dandyism

What is the superior man?

It is not the specialist.

It is the man of Leisure and of general Education.

To be rich and to love work.
31 MY HEART LAID BARE

Portrait of the literary herd.

Doctor Divebaricus Crapulosis Pedantissimus. His portrait done in the manner of Praxiteles.

His pipe.

His opinions.

His Hegelianism.

His skank.

His ideas on art.

His malice.

His jealousy.

A fine tableau of modern youth.
Tags: Ariana Reines, Mal-o-Mar Books, My Heart Laid Bare
21 Comments