Blake Butler
Brian Evenson reads 'Younger' for Apostrophe Cast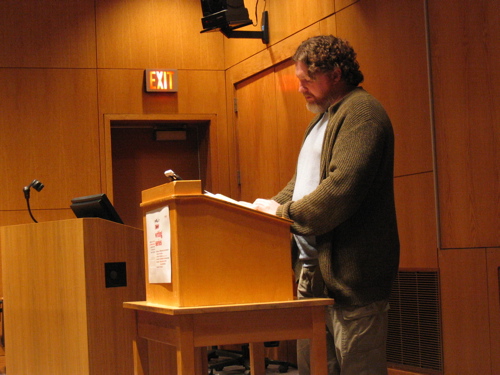 This week on Apostrophe Cast is no other than Brian Evenson, reading from the leadoff story in his collection Fugue State, due out July 1 from Coffee House.
If you haven't spent some time with the AC archives, they've got a backlog just waiting for you, recently including William Walsh, Shane Jones, Matthew Kirkpatrick, Sam Lipsyte, Michael Kimball, myself, and scads others. Check it.
After hearing 'Younger,' you can check out my review response to the story here, if you haven't yet, in my story by story reviewing of all of Fugue State.
Tags: Apostrophe Cast, brian evenson
6 Comments