Matthew Simmons
Poe sorry for his drinking. Butler, not.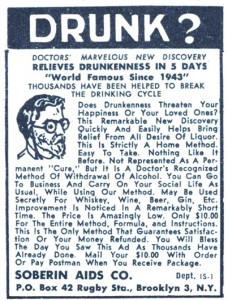 Here:
"Will you be so kind enough to put the best possible interpretation upon my behaviour while in N-York?," Poe asks New York publishers J. and Henry G. Langley. "You must have conceived a queer idea of me — but the simple truth is that Wallace would insist upon the juleps, and I knew not what I was either doing or saying."
Compare, contrast to this in the comments.
Best compare/contrast wins a prize. Or two. I have lots of galleys and am cleaning house. Prize packages tailored to the tastes of the winner.
UPDATE:
Apologies for vagueness. In the comments, write a short essay (Oh, even just a paragraph long) comparing and contrasting Poe's apology for his drunken behavior in New York to the video of our fearless leader screeching drunkenly about smoothies when he visited New York a couple of years ago. The video is linked to the word "this" because I was unable to embed it.
Tags: blake butler, Edgar Allen Poe
17 Comments