Rauan Klassnik
Seattle Author Spotlight (2) — Maged Zaher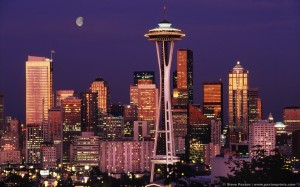 Thanks for all the great feedback on the Author Spotlight I did on Richard Chiem! So many flowers (awwww)! So much chocolate (awwww)! And even a phone call from the president which, sadly, went to voicemail. It's really all been kind of overwhelming (sigh, swoon). But, here anyways, now, is the 2nd Spotlight– on Maged Zaher!
Maged Zaher is very engaging, warm, likable, and was born in a great year (1967,  a year in which Rauan Klassnik and Aase Berg were also born.) Maged is currently up for Seattle's "Stranger Genius Award" which comes with a $5,000 prize. So, congrats, man, & good luck!
(Brendan Kiley, in The Stranger's write-up on Maged Zaher, describes our Spotlight Author as a "merry melancholic" and goes on to say that "in Zaher's work, intimacy is the gold medal, but also something to be feared.")
It was a real pleasure hanging out with Maged for a couple of hours earlier this week. Maged likes to talk poetry, ideology, politics, sociability, soccer, etc, etc. And he's totally cool with strong, differing opinions which, well, suited me just fine!
This spotlight, then, is comprised of a brief bio, a short interview and a couple of photos. So, say hello now to Maged Zaher!

Brief Bio:
Maged Zaher is the author of THANK YOU FOR THE WINDOW OFFICE (Ugly Duckling Presse, 2012), THE REVOLUTION HAPPENED AND YOU DIDN'T CALL ME (Tinfish Press, 2012), and PORTRAIT OF THE POET AS AN ENGINEER (Pressed Wafer, 2009). His collaborative work with the Australian poet Pam Brown, FAROUT LIBRARY SOFTWARE, was published by Tinfish Press in 2007. His translations of contemporary Egyptian poetry have appeared in Jacket magazine and Banipal. He has performed his work at Subtext, Bumbershoot, the Kootenay School of Writing, St. Marks Project, Evergreen State College, and The American University in Cairo, among other places.
Brief Interview:
Rauan:  what's the difference between Cairo and Seattle (plz be brief)?
Maged:  Cairo is much bigger. Seattle is much cleaner, and we have Oysters here.
RK:  Tell me about "longing" in your poetry and fondness for Cavafy and Hikmet who are able to recreate the erotic (sometimes, as in the case of Cavafy for sure, erotic from ages ago) ?
MZ:  I think "longing" for me is somehow a mix between Cavafy's and the Udhri poets of ancient Arabia. Longing to the unattainable. To the erotic that can never happen because the lover isn't around or isn't interested or because the home country is far away, is longing to a lost home erotic? – Although as I am writing this, I think the erotic longing in Cavafy has its origin in his poem the city, where life is wrecked by choice, or despite choice. I am now thinking this is closer to my brand of longing. (Although the city poem can be too much it is almost a caricature)
RK: To give our readers a bit of a taste of your poetry could you please give us, here, a short poem, or a 10-15 line excerpt from a longer piece?
MZ:
This is a badly decorated crisis—
Time to migrate to the next condo
All lines of poetry are created equal
So deliver your speech without background music
I finished my dream
Then with a skateboarder's single mindedness
I went to the market
Some porn is taken for granted
Hopefully you can see
This poem is struggling hard
To be on someone's top ten list
You always said: "Capitalism made me do it"
It is sometimes irrational to be irrational
And whatever you wear on Casual Fridays is up to you
Or so said the cockroaches of hope
For a dollar you can have a glimpse at the Dalai Lama's soul
I need this poem to make it to the playoffs tomorrow
RK:  What was yr biggest challenge in learning to write in English (you came to the U.S. at the age of 28 when, as you said, your English was just good enough to get by. Also, as you explained, Arabic prosody is very different to English) (please be kind of brief)?
MZ:  I believe I write in English with Arabic rhythm – the rhythm is in the body, it is unavoidable. I think when I started writing in English, I had a blast, the naivete of facing words for the first time and "taking them for a spin" as Stroffolino would say was a tremendous pleasure
RK:  what's best about Seattle's poetry and lit scene?
MZ:  Right now the poetry scene isn't what I would hope for – but we used at different times to have a fantastic open mic scene (coffee Messiah, and other venues) and to have subtext and various good Hugo House readings. I like the Hugo house classes now, and Deborah Woodard classes specifically are the best we have. There is also a fair number of fantastic poets that you can have coffee with, even if there aren't enough readings right now, the folks I admire and think the world of their work are one email away.
RK:  To give our readers a 2nd taste of you poetry could you please give us, here, a 2nd sample (short poem, or 10-15 line excerpt)?
MZ:
This is the pre-season
Intellectuals are sought after
There are cubicle walls to be moved
And there is also this woman who wants to kiss me
The sidewalk is becoming more metaphysical everyday
Actually the whole city now is discussing Hegel
It is soothing though to remember your customer number
Because of all the rich technologists sitting at the bar
My only friend in town—the one who died twice before—is away
So I have to act like a good repairman
Who is into espionage and the occult
Or like an ancient Arab poet near the remains of his departed tribe
Having tangential thoughts of sand, tents, and a whole community of ants
RK:  Do you find Kim Kardashian sexy?
I find Kim Kadashian sexy and think of Paris Hilton as sexy and genius, I actually wrote a love poem for her.
Tags: maged zaher, Seattle Author Spotlight
15 Comments