HTMLGIANT / Seattle Author Spotlight
Rauan Klassnik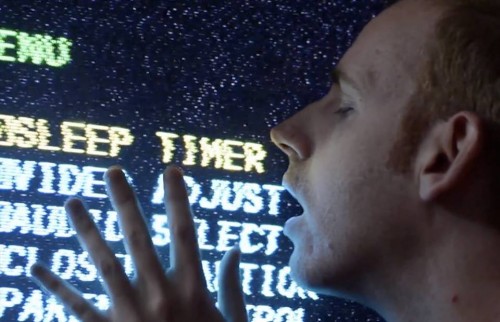 Rauan: When we chatted in person you mentioned that a big part of your outrageous onstage persona is a pushback against over-serious readers (performers of their own poetry, I mean) who, as you said, have absolute "no sense of humor." Can you talk a bit more about these "serious" readers and your more "fun" and outrageous style then as a kind of antidote?
Evan: Poets are often outrageously arrogant and self-important, blaming readers if they don't enjoy the work. What a cop-out. That grave delivery of words from a podium: is it any wonder most people don't read poetry? I prefer poetic rock stars (though they can be just as arrogant). I'd rather be humble in person and outrageous during readings. I maintain that level of performance and spectacle to give the audience a multi-sensory experience. I want them to leave feeling gratified that they came to see it, hear it, not just read it. I want them to see costumes, hear me sing the disturbing pop lyrics I've brought attention to on the page, and occasionally eat whatever curious thing I set out for them.
RK: your books (The Midnight Channel and Skin Job) are filled with monsters and slasher film victims (final girls, or in a few instances, boys) but for me what stands out most is an experience and atmosphere of exuberance and glee. Are the books, then, just like yr reading performances, meant to be "fun" also??
EJP: Yes, absolutely! I feel that if I had fun writing a piece, many readers will have that fun reading it. Without an element of camp and glee, poetry (especially work as dark as mine) quickly becomes an exercise in despair, punishing the audience. I do love Sylvia Plath's bombastic technicolor despair, but I don't want to be an icy, detached poet, that arrogant "fuck you, dear reader" poet. I hate that guy. I want my reader to tap-dance with me through the haunted children's hospital.
Author Spotlight
&
Behind the Scenes
&
HTMLGIANT Features
/
1 Comment
November 20th, 2013 / 6:29 pm
Rauan Klassnik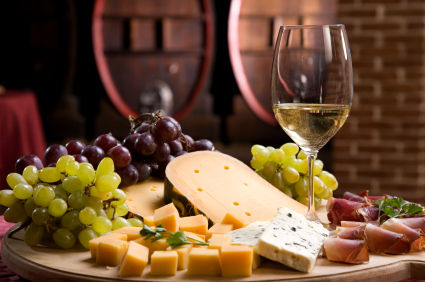 Rauan: Seattle's a polite town. Everyone's super polite, cordial, in a way, cool in their dealings. But not so warm all the time. Seldom even maybe. What do you think of this? And do you think Seattle's writing (poetry, etc, whatnot) suffers and/or benefits from a similar sort of politeness? Coolness?
Rebecca: Seattle used to be considered a "friendly" town but Seattle grew up and is now a Big City. Seattle suffers from a kind of passive/aggression. I've seen people at six way stops get out of their cars and start fighting over who goes first. We also have a lot of homeless displaced people here but they are mostly ignored or hidden so the city will look prettier. Seattle is famous for leading the way in cutting down its carbon footprint but the city's largest private employer makes airplanes. No one (at least publicly) acknowledges how jet fuel which emits carbon dioxide and other greenhouse gases into the atmosphere at an alarming rate contributes to the acceleration of global warming. And yet you can no longer get paper or plastic bags at Seattle stores because it's bad for the environment.
Seattle writers are friendly among themselves those writers who write similar poems those writers who are polite whose poems are polite whose work doesn't take risks whose poems are widely published in polite poetry journals. It's an easy place to be a poet. You can't swing a contrabassoon without hitting a poetry reading in Seattle. This city has supported poetry on buses poetry readings for the city council poetry readings in museums and offers all kinds of grants and opportunities to poets who write polite non-threatening poetry. Sometimes Seattle gets lucky and brings in outside poets to read but mostly it's the same circle of poets making the rounds being passive aggressively nice with their nice natural fiber clothes their hybrid cars their little hemp bags in which to put their shopping and their polite nice poetry.
*****
*****
Okay, so that was the first part of my latest Seattle Author Spotlight, the 11th, featuring Rebecca Loudon. Several years I did an interview with Rebecca regarding her excellent book Cadaver Dogs (which you can read here, it contains info about her being a violinist as well as some of the very personal elements of that book) but this time I had the pleasure of meeting Rebecca in person. Rebecca claims to be a sort of hermit, but we got along great, intensities coming and going. And Rebecca's work as I'm finding out is getting stranger and stronger READ MORE >
Author News
&
Author Spotlight
&
Behind the Scenes
&
HTMLGIANT Features
/
4 Comments
November 5th, 2013 / 10:52 am
Rauan Klassnik
Rauan: When we chatted you used the word "Feminist" a few times. "Feminist," a word that puts me on edge, and sometimes gets me crossing my legs, etc, because, well, some Feminist writers are quite radical (knife carriers probably). Can you tell us, plz, what Feminism means to you and explain about your being, as you said, a "Bad Feminist"?
Amber: I have to admit that your response to the word "Feminist" gets my hackles going…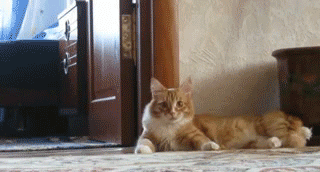 Much like admitting to being a writer, more especially a poet, took some work on my part—it was something I, and I think most people, had to learn to admit or choose not to admit. I had to decide to admit to being a feminist because it garners exactly your reaction: that feminism means "man-hating."
I think feminism, the truth of it, is and should always be equality for all–humanism. But there are varying levels and kinds of feminists. And there are thousands of road blocks, including a long history of white male privilege. That's not an accusation, but a truth.
And so I point you to this essay by Lindy West (also a Seattle local and fantastic writer).
That said, I often worry that I am part of the problem. That I am a "bad feminist." I worry because there are lots of things that I enjoy that are clearly problematic at best, or misogynistic and rapey at worst. I wouldn't say these are the qualities I like about them… but they do exist. Take, for example, and since it's hot right now, the Robin Thicke "Blurred Lines" song. (It's gotten a lot-o-press.)
I get that the lyrics are evil, but man does that song make me want to dance.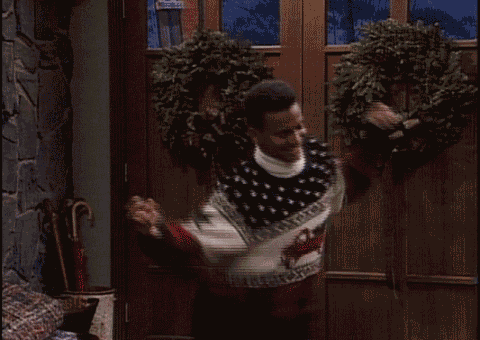 That's why READ MORE >
Author Spotlight
&
Random
/
3 Comments
October 27th, 2013 / 1:41 pm
Rauan Klassnik
*****
*****
Rauan: why is most Memoir so bad, so boring (and in so many instances just a kind of "grief porn")??
Elissa: Memoir is the genre most often entered by celebrities. It's also full of books by people whose lives have been stricken by remarkable tragedies or circumstances that are marketable to readers hungry to know about other people's lives. If we want to know about that secret wig that Andre Agassi wore for years during his tennis career, he'll gladly sell us a copy of his memoir, Open. If we want to know how Dustin Diamond felt about playing Screech, he'll give us an earful in Behind the Bell. Politicians use memoir to push their agendas; the infamous use it to set the record straight. Many celebrity memoirs are ghostwritten, and I get the feeling that the people on the covers don't think much about craft.
Memoir isn't working, I think, when the author has no ear for language, no eye for image, a limp voice, and an insistence upon a narrative arc that delivers an easy revelatory triumph at the end. In mediocre-at-best memoirs, the narrators balk when faced with the opportunity to tease out the most complicated tangles of their experience–sometimes, the revelation of their own complicity in what's gnawing at them. That's narrative gold in memoir: reading about a character with agency is much more compelling than reading about a helpless victim. I certainly do not wish to judge or take away from the lived experiences of the people who wrote the memoirs that I've found the most to critique in (including Prozac Nation by Elizabeth Wurtzel and Lucky by Alice Sebold), but in memoir, there's a problematic tendency to close the gap between art and life that allows the most exciting work to take place.
I read and listen to (audiobooks of) lots of memoirs. I'll listen to any memoir that Seattle Public Library has available. While I do think the memoir genre is full of duds, I've read so many thrilling, vibrant, well-written memoirs in the past few years, including Rat Girl by Kristen Hersh, The Guardians by Sarah Manguso, Confessions of a Latter-Day Virgin by Nicole Hardy, READ MORE >
Author News
&
Author Spotlight
/
4 Comments
September 23rd, 2013 / 6:16 pm
Rauan Klassnik
*****
*****
Rauan: so what do you think of Tao Lin's prose?
Brian McGuigan: Tao Lin is the literary equivalent of Nascar without the excitement of car crashes. I know people out there love his work (as there are many out there, like me, who don't), but reading his prose is like watching cars drive in circles. His sentences lack much pulse. The verbs don't twerk–they don't even do the Hokie Pokie. They just lay there flat, motionless, like sex you don't really want to have but you're doing it because you know your partner wants it and you just want to go to bed. I feel the same about Lin's dialogue, which is often cited as his skill, but it reads like a bad Miranda July movie, overcooked and unsalted. There's just no spice. The sum of it all reminds me of writing I read in college workshops over a decade ago. If I could ever make it through one of his novels (Twenty pages into "Richard Yates" I chucked the book on the floor of a beloved Seattle indie bookstore and walked out.), I'd have red-penned the shit out of it. I've never understood the hype around Tao Lin. His writing just isn't for me.
*****
*****
Okay, so that was the first part of my latest Seattle Author Spotlight (# 8, featuring Brian McGuigan).
*****
Brian was, until quite recently, the program director at Hugo House. Brian's still involved with Hugo House, curating among other events his regular and extremely popular Cheap Wine/Beer & Poetry/Prose nights, but now, after the success of his essay My fantasies of mass murder at Salon, Brian spends most of his working hours on a memoir regarding his experiences with violence, guns, etc. Brian McGuigan is street wise, a damned hard worker and has an excellent and elegant sense of humor. Coming out of a tough Irish family Brian certainly has toughness also and, though I don't think he's been to Ireland, Brian speaks as though he's kissed the Blarney Stone several times! It was great chatting with him in preparation for this Spotlight.
And, to follow then READ MORE >
Author Spotlight
&
Behind the Scenes
/
3 Comments
September 12th, 2013 / 1:50 pm
Rauan Klassnik
This is the 6th Seattle Author Spotlight (previous ones were Richard Chiem, Maged Zaher, Deborah Woodard and Matthew Simmons) and I plan on running quite a few more because AWP's coming and Seattle has plenty of talented and interesting writers.
Shin Yu Pai:
Shin Yu Pai is an ambitious, bright and engaging poet, photographer and C.O.O. of the National Asian Pacific Center on Aging: "the nation's leading advocacy and service organization committed to the dignity, well-being, and quality of life of Asian Americans and Pacific Islanders (AAPIs) as they age." Shin Yu's most recent book, Aux Arcs, has just released from La Alameda Press and is rooted, for the most part, in her experience, and situation, of being in a small town near Little Rock, Arkansas.
I thoroughly enjoying chatting with Shin Yu at Elliott Bay books (this is where I've met and spoken, thus far, to all featured Seattle Authors). We spoke some about the form and content of Aux Arcs and this branched us off into other chatting about assimilation, the way different people treat each other, etc. There were other things I'd planned on talking about but the time kind of flew by. And that's always a good sign. Shin Yu has a kind of spark, presence and good sharp energy that just makes you want to be around her.
Brief Bio:
Shin Yu Pai is the author of several poetry collections including Adamantine (White Pine, 2010), Sightings (1913 Press, 2007) and Equivalence (La Alameda, 2003). She has been a writer-in-residence for the Seattle Art Museum and has received grants for her work from 4Culture and the City of Seattle. For more information, visit her website
Brief Interview:
Rauan: you've lived as an adult (and a writer) in Seattle, Texas and Arkansas (among other places)– can you tell us a bit about the differences in living in these places and how these cities impacted yr thinking (and therefore yr writing)? READ MORE >
Author Spotlight
&
Random
/
No Comments
August 2nd, 2013 / 12:30 pm
Rauan Klassnik
This is the 5th Seattle Author Spotlight (previous ones were Richard Chiem, Maged Zaher, and Deborah Woodard) and I plan on running new Spotlights every 10-14 days because Seattle has plenty of talented and interesting writers.
Matthew Simmons:
When I first emerged a little from my cave in Kirkland (not far but really far from Seattle) it was to see Matthew Simmons read from "A Jello Horse." Later on as I started attending more events I ran into Matthew over and over (at a Patricia Lockwood reading, at a CAConrad reading, at APRIL, etc) and enjoyed many little chats with him. Recently I was glad to be part of the big crowd at the Hugo House for the release party and reading of Matthew's new book "Happy Rock" at which Matthew read with great confidence the story about the exploding mothers–read it, in fact, in front of his mother, his father and, as Matthew said, "all the people (he) loves."
Introducing Matthew that night Brian McGuigan quoted from Paul Constant's excellent review that had just come out in The Stranger:
Matthew Simmons has never misused a word in his life, or at least that's how it feels. His prose manages to be economical and exact, while at the same time suggesting a broader universe that ripples out from every sentence. It's like handing someone a few Lego bricks, bending down for a second to tie your shoes, and then looking back up to discover they've built a palace. READ MORE >
Author Spotlight
&
Random
/
2 Comments
July 22nd, 2013 / 11:00 am
Rauan Klassnik
This is the 4rd Seattle Author Spotlight (previous ones were Richard Chiem, Maged Zaher & Deborah Woodard)
And it's Greg Bem!
Greg was one of the first Seattle writers I saw read/perform here in Seattle and Greg was one of the first Seattle lit people I actually talked to here in Seattle. Greg was really friendly and every time I saw him (he seems to be everywhere, reading, video taping, listening, enjoying, networking) he introduced me to other people. He also invited me for Mexican Happy Hour and that was grand. Greg also organizes readings in bars, on trains and in abandoned buildings, etc.
Greg, in his own words, is mainly a "situational poet", preparing text (sometimes accompanied with video, music, musicians, etc) that's only for that situation, that performance. Greg, though, is set to leave for Cambodia and will be gone for at least six months. He will be missed.
Here, on the other hand, is a link to some poems Greg just got published on-line.
Brief Bio:
Author Spotlight
&
Random
/
5 Comments
July 12th, 2013 / 12:30 pm
Rauan Klassnik
This is the 3rd Seattle Author Spotlight (previous ones were Richard Chiem and Maged Zaher) and I plan on running new ones every 10-14 days because Seattle has plenty of talented and interesting writers. So, anyways, here's the 3rd installment:
And it's Deborah Woodard!
When I told one of my new Seattle writer friends that I was going to meet with Deborah they told me I'd love her and that she's "a hidden gem." And after meeting with Deborah, and our follow-ups, I can indeed say that she is a wonderful writer–and an open, curious and generous person  READ MORE >
Author Spotlight
&
Random
/
6 Comments
July 3rd, 2013 / 10:30 am