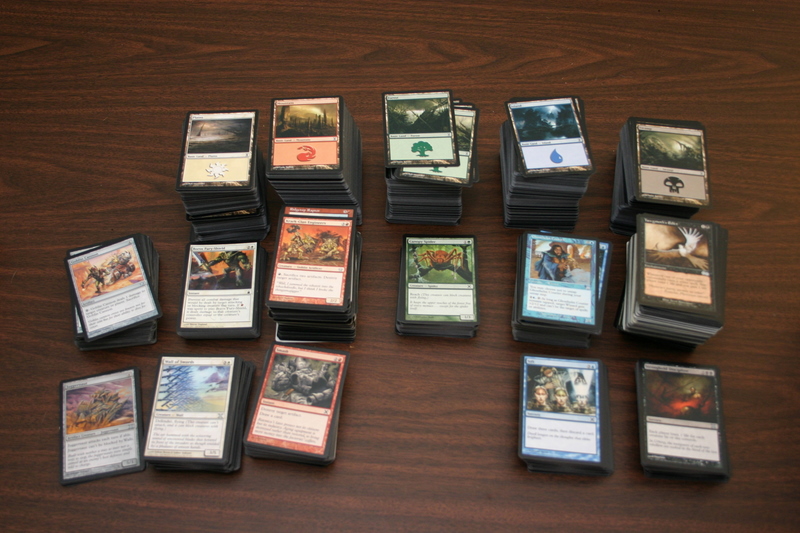 I don't give a fuck: I like Magic. I haven't played in at least ten years, but even just off my memories of the game up to, oh, 18, and later in the online versions, I will attest that MtG is the greatest and most intricately strategic and customizable game ever created. Fuck chess and backgammon. Magic is a universe where not only are there so many possible utilities under the array of spells and creatures you can involve in any given match, but also a ridiculous level of inner-tuning, logic, semantic, prediction, counteractivity, and innovation of nuts and bolts. It is the ultimate rendering of a game where to be successful you must decide your approach, construct your apparatus, and operate that apparatus under the manner of luck and the countless structures employed by each opponent. There are so many fucking spells.
Today I'm bored again and found my old archives of cards I have left after I sold most of them off when I quit in high school. I decided to pull 3 cards out at random and write about their utility. It seems to me to have a lot to do with manipulation of other entities, like words and systems of words.
Oh, and also, kiss my ass, Magic rules.
Continue reading "Magic the Gathering: Fear, Crumble, Lifetap"