Mike Young and Elisa Gabbert / Elisa Gabbert and Mike Young
Moves in Contemporary Poetry
Way back in the comments on Danika Stegeman's poem "Panacea," a discussion started about "moves" in contemporary poetry, and I mentioned that I'd seen the poet Elisa Gabbert start pretty awesome discussions about "moves" on her own blog and on the Ploughshares blog. Then she posted the following comment: "Hi Mike, I have definitely talked about moves before, moves I like and moves I don't like and my own signature moves, but haven't made a real list, certainly not a comprehensive list, certainly not the DEFINITIVE list. Let me know if you want to collaborate on a list of moves for HTMLGiant."
Well, I thought that sounded like a terrific idea. So here it is, our stab at cataloging 41 popular moves in "contemporary poetry," an exercise that's fraught with peril, what with the competing definitions, camps, roles, and processes of "contemporary poetry," the nebulousness of calling something a "move," the inevitable non-definitiveness of such a list, and so on, but hey: dancing is fraught with peril too, and no one's managed to stop me from doing that. So here we go. 41 moves. With mildly related pictures! In no particular order! Please argue and add in the comments. Many thanks to Elisa Gabbert for the bulk of the work on this list.
1) Exposed revision
Example: Alice Fulton's "About Face":
At least embarrassment is not an imitation.
It's intimacy for beginners,
the orgasm no one cares to fake.
I almost admire it. I almost wrote despise.
1b) Variation: Revision by way of "I mean"
Example: "Confession" by Suzanne Wise:
I can only imagine
how hard it must be for you
to believe me. I mean, to hold
blame. I mean, to be you.
2) Starting a line with the final clause from a previous line's sentence and finishing it with a single short and often fragmentary sentence.
Example: Jack Gilbert's "Searching for Pittsburgh":
The rusting mills sprawled gigantically
along three rivers. The authority of them.
3) Abstract epistolary: Using "Dear [abstraction or common object]" in the title or first line.
Examples: Countless. Dear Body: by Dan Machlin, "Dear Final Journey," by Lynn Emanuel, which begins, "Dear Noose, Dear Necktie, Dear Cravat"

4) The "blank of blank" construction
Examples:From "Marriage Proposal" by Sarah Messer: "I want to be trapped by the cage of your ribs"
From "Synchronized Swimming" by Angela Sorby: "How did decay work its way into the theater of water"
From "I want you to see me" by Kate Greenstreet: "Red and blue and the white of my transparency"

5) Use of "etc."
Examples:
From "Mezzotint for A" by Ben Lerner: "My better half had left me so I wrote her hemi- / stiches in the half-light of my halfway house, etc."Jessica Fjeld's On Animate Life: Its Profligacy, Organ Meats, Etc.
6) Verbing a noun or other nonverb
Examples:From "[when you touch down upon this earth.little reindeers"] by D.A. Powell: "little reindeers / hoofing murderously"
From Scape by Joshua Harmon: "perceiving only how vertigo / secretaries me into the office"

7) Ending a question with a period
Examples:From Farrah Field's "Things Are Starting to Look Up Again": "Is it possible / to completely cover someone's body with semen."
From C.D. Wright's "Scratch Music": "How many threads have I broken with my teeth."

8) Ending a non-rhyming poem on a rhyme
Examples: "What He Thought" by Heather McHugh
And poetry—

(we'd all

put down our forks by now, to listen to

the man in gray; he went on

softly)—

poetry is what

he thought, but did not say.
9) The reversal of size, expectation, etc.
Example: "Ready-Made Bouquet" by Dean Young
The despair

of loving may lead to long plane rides with

little leg room, may lead to a penis full

of fish, a burning chicken, a room filled

with a single, pink rose. Funny, how

we think of it as a giant rose,

not a tiny room.

10) Description or declaration by way of posing a question and then answering it
Examples:From "Brazilian Groom: Dream No. 1" by Kathleen Rooney: "The window? Open. / The curtains? Flung wide."
From "Panopticon" by Brenda Shaughnessy:
My bedroom window can be seen from the viewing deck
of the World Trade Center. I've seen it.
What I saw?
My roommate experimenting with my vibrator.

11) The "the new X" construction
Example: From "Snow" by David Berman: "Our voices hung close in the new acoustics."

12) Comparing something to itself
Example: "At Peter Pan Mini Golf After the Wedding of Rebecca and Brian, Or Any Binary System" by Dan Boehl:
I could say this guy was like Spicoli,

or I could say this guy was like Sean Penn,

and both would be wrong because really

this guy is like a guy that works weekends

for the family mini-golf business.

13) Extreme (ironic) egotism
Examples:From "My Ravine" by Dan Chiasson: "How will you know what my poem is like / until you've gone down my ravine"
From "Vermont" by Dan Chiasson: "I was the west / once. I was paradise."
From "Why I Am White" by Mathias Svalina: "I wasn't going to tell you about my boats, / but now I want to tell you about my boats."

14) Explicit references to poems, especially the poem in question
Example: From "The Vandals" by Alan Michael Parker: "In the poem about the vandals, the vandals / Back their Dodge 4 x 4 up to the door"

15) Mention of a forest animal
Example: From "Only So Much Fits in a Petri Dish" by Julia Cohen & Mathias Svalina:
When the tree climbs down its bark, I follow
seedlings buried in cake. I've hidden the sin in roofing,
de-veined by a plum falling from the child's hand.

A wolf of her own.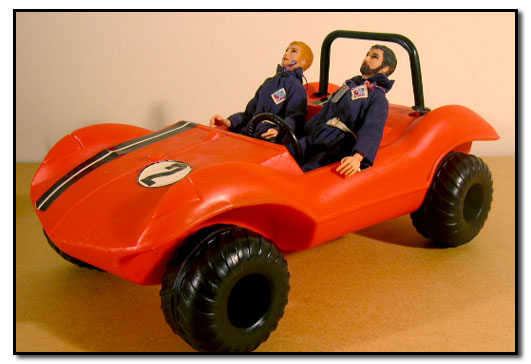 16) Use of casual hedges like "sort of" and "kind of/kinda"
Example: From "Kasmir" by Jon Leon: "I'm sort of in a dunebuggy"

17) Humorous use of ecstatic "O"
Examples:From "On Old Ideas" by Dorothea Lasky: "O the lovely bankteller, like a moose he / Rode my spirit quite outside my clothes"
From "John Albertson in the Summer Sun" by Dorothea Lasky: "O John Albertson, you are so summery / In the summer sun."

18) The very long title
Example: Many from Tao Lin's You Are a Little Bit Happier Than I Am, e.g. "book reviewers always praise books as 'life-affirming' because the more humans there are on earth the better"

19) Poetic allusion as joke
Examples:
From "As If To Say" by Chris Nealon: "I seriously have a mind of winter"
From "Sheer Commerce" by Phillip Byron Oakes: "Grecian urn your / pay"
20) Surprise re-framing of an utterance
Examples:
From "Gone Before" by Dobby Gibson: "Sadness, though your beard may be fake, / your anonymity is quite real, / whispered the dying man to his nurse"
From "Running Away Jam" by Jason Bredle: "I wish I could take a microphone everywhere I go so everyone / would hear me / is how I began a letter to my parents"
21) Verbs as reasons for linebreaks
Examples:
From "Homecoming" by Dorianne Laux: "At the high school football game, the boys / stroke their new muscles"
From "Vehicle" by Heather Christle: "… Man / in the dining car, stop eavesdropping / on children talking about balloons."
22) Fake proper names
Example: From "Governors on Sominex" by David Berman: "They'd closed down the Bureau of Sad Endings"
23) Moving the poem forward by associating one word with an unrelated word that sounds similar
Examples:
From "Social Life" by Alice George: "I've / got the wrong end of the stick or maybe // it's the way I'm holding it, the way it's sharp. / The shtick of the party, the excuse of it"
From "Hounds Begin to Howl" by Clay Matthews: "Like calling people meat. Meat, meat, meat. / It's a might, might, might and I don't know."
24) An often campy obsession with science/sci-fi terminology
Example: From "Side Effects" by Dean Young: "… but his experiments / at the cyclotron don't amount to much dark matter"
25) Self-aware naivete of tone and diction
Example: From "The Crowds Cheered As Gloom Galloped Away" by Matthea Harvey: "Everyone was happier. But where did the sadness go? People wanted to know. They didn't want it collecting in their elbows or knees then popping up later."
26) The act of identification as an opportunity for humor
Example: From "Poems About Trees" by K. Silem Mohammad: "the products he's hawking have names on them like KABOOM"
27) The throwaway pun
Example: From "Play It Again, Salmonella" by Jeffrey McDaniel: "I'm a card-carrying member of a canceled party."
28) "Scare" quotes
Example: From "Let's Say" by Bob Perelman: "A page is being beaten / back across the face of 'things.'"

29) Stacking up of ten-dollar words
Example: From "Within This Book, Called Marguerite" by Marjorie Welish: "As time separates us / from the evaporating architectonics to sweeten mythopoetic / substances, you start to count heroically, / hurled down upon a profile of an as yet / unrevealed know-how."

30) Breaking a line so as to stack a repeated word on top of itself
Examples: From "November Elegy" by Mary Jo Bang:
November is more of the usual
November
From "She Remembers His Hat" by Mary Jo Bang:
And what you do–the syntax
Of inaction versus the syntax
Of deliberate action
From "Small on Sunday" by Jennifer Knox:
We woke up under an overpass on I-90
(at least the underside looked like I-90)
From "Autobiographia" by Karl Parker:
consider this more like drawing
a picture of someone drawing

31) Ending a poem with a question
Example: From "Evelyn's Kitchen" by Shafer Hall (last stanza):
What roiling ritual is this?
What does this dance mean?
What are the shapes that I know?

32) Embedding a fragment of a quoteExample: From "Nothing Moving" by Hazel McClure:
"nothing but blue

skies" all gone, thick wool,
wintered rotten logs.

33) Including a brand name in a list
Example: From "Poems for Everyone" by Matt Shears: "Cocktails, little forgotten disasters, Lunesta
®
."

34) Clipping or altering a cliche
Example: From "While You Were Watching Richard Harris" by Ben Mazer: "Simple patter, nothing to write home."

35) Correcting a cliche
Example: From "Autobiographia" by Karl Parker: "life is scared. Dogs only rarely eat other dogs"

36) Definition or description by negation
Examples:
From "Situation in Yellow" by Stephanie Anderson: "She does not take paper / clips or protractors."
From "This Is Not About Pears" by Matthew Hittinger: "whole sections left white, not blank, / but the white where light lifts form / into pears (even though this is not / about pears)."
From "Lessons in Stalking" by Michele Battiste: "Caveat: This is not a charted series of locations. This is not some coded spygame—pubescent, discarded, outgrown. This is not about getting close or being loved."

37) Compound nonce words
Examples:
From "Autobiographia" by Karl Parker: "That was prettymuch the story of my life"
From "Grand Central Terminal" by Darcie Dennigan: "1913, the girlghost died here in a gas explosion"
38) Polysemy: Language deliberately meaning multiple things at once
Example: From Scape by Joshua Harmon: "to balance my bicycle and my checking account"
39) Parataxis: Pairing nebulously related things/utterances
Example: From "Sunset Debris" by Ron Silliman: "Can you smell rain? Will you use bleach? What is a fretless bass?"
40) Illogical causation
Example: From "Cryptozoology" by Sabrina Orah Mark: "Walter B. was so relieved he slept in his boots."
41) Ending with an end (e.g., fade to black, death, credits, Fin")
Example: From "Bleeding Hearts" by Harryette Mullen: "Where I live's a wren shack. Pull back. / Show wreck. Black fade."
Tags: elisa gabbert, moves, poetry
229 Comments